The newest addition to the Fortescue Metals Group (Fortescue) ore carrier fleet was greeted by the Fortescue family today, to mark its maiden voyage to Port Hedland.
Named for Fortescue Founder and Chairman Andrew Forrest AO's brother, the 'FMG David' is the sixth vessel in the fleet which is designed to complement the Company's world-class port infrastructure.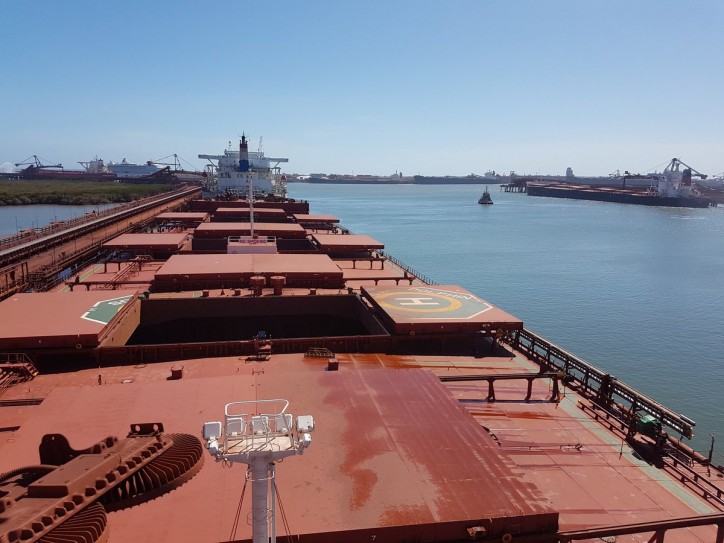 Fortescue Deputy Chief Executive Officer Julie Shuttleworth was joined by David Forrest and members of the Port Hedland Seafarers Centre at a ceremony to celebrate the arrival.
"It is fantastic to be here to welcome this vessel to Port Hedland, joining a fleet that has already increased the efficiency of our world-class port," Ms Shuttleworth said.

"We are pleased to welcome representatives from the Seafarers Centre on board 'FMG David' in recognition of the pastoral care services and assistance they provide to the thousands of seafarers who pass through Port Hedland every year.

"At Fortescue, the safety, health and wellbeing of our people is our number one priority and this extends to the ongoing welfare of all crew that arrive at Herb Elliott Port."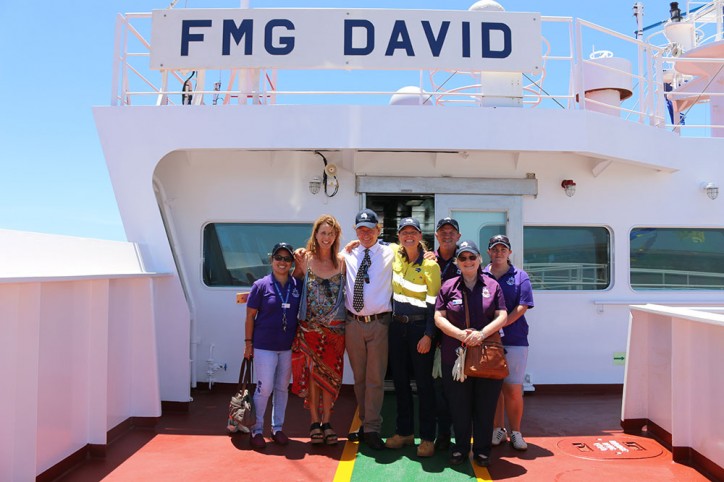 Background
'FMG David' is the second of four ore carriers built at Guangzhou Shipyard International, following the delivery of 'FMG Matilda' in December 2017. The first four ore carriers – 'FMG Nicola', 'FMG Grace', 'FMG Sophia' and 'FMG Sydney' – were built at Yangzijiang Shipyard in Jiangsu Province.
Fortescue is a long-time supporter of the Seafarers Centre and provides access to Herb Elliott Port for weekly tours to assist with ongoing fundraising for the relocation of their operations centre.
Source: Fortescue