After almost eight years sailing under the flag of the Faroe Islands, the Furetank vessel Fure Nord reverted to sailing under the Swedish flag during a ceremony that took place whilst she was loading at the Port of Gothenburg Energy Port. This is the first of five reflagging ceremonies planned by the company this year. The amended rules and tonnage tax introduced in 2017 have made it favourable for Furetank to once again sail under the Swedish flag, and more companies are in line to reflag in the future.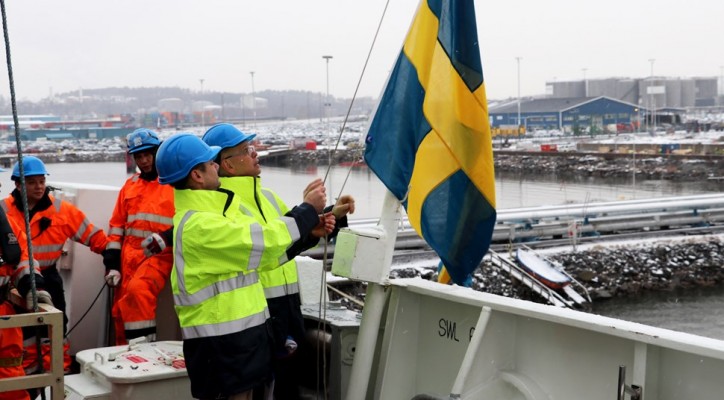 With a growing number of vessels sailing under the Swedish flag, conditions will improve for preserving Swedish shipping expertise and the potential for Sweden to be a driving force internationally in environmental and shipping safety initiatives. A strong shipping sector generates jobs, both at sea and on land.
"After experiencing a negative trend in Sweden for almost 10 years, with fewer and fewer vessels sailing under the Swedish flag, the conditions are now right to reverse that trend. This reflagging ceremony is something we hope will mark the starting point for a major turnaround, and I feel it is a bold move on the part of Furetank to lead the way," said Dan-Erik Andersson, Operations Manager at the Port of Gothenburg Energy Port.
First of several re-flaggings
It was in December last year that Furetank, together with the shipping operators Älvtank and Erik Thun, announced that they had six newbuilds in the pipeline that will sail under the Swedish flag. Three of these belong to Furetank, with roll-out commencing in April 2018. At the same time, the company reported that two existing vessels, Furu West and Furu Nord, will be reflagged, a process that has already commenced.
"This is the start of what we promised back in December, and it is extremely satisfying that we have been able to deliver on that promise. We have faith in this system, and it fits in well with conditions at Furetank. A number of details still need to be ironed out if we are to see a widespread influx of reflaggings by our fellow shipping companies, which I and many others are hopeful about," said Furetank chief executive Lars Höglund.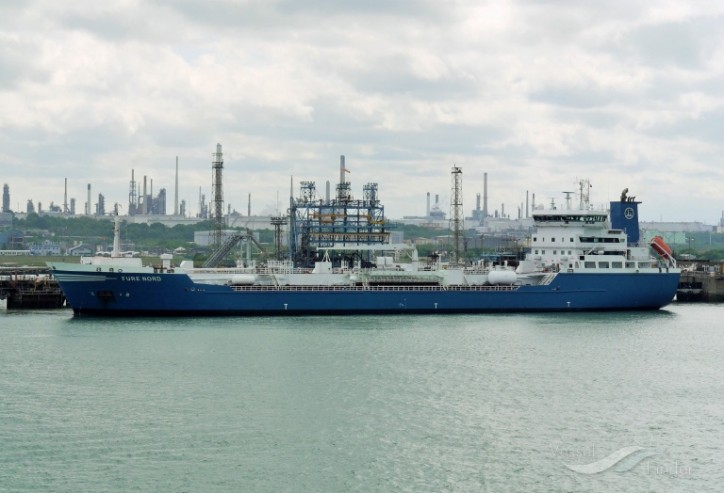 Lars Höglund has met with the approval and admiration of fellow operators and Swedish shipping in general following the decision to reflag.
"The reactions from everyone have been positive and to much acclaim. Jokingly, there has been talk in certain quarters about whether we know something the others don't, and what type of calculator we used to bring the whole thing together. The response has nevertheless been positive on every front."
Fact file: Tonnage tax
International competition in shipping is strict and the increase in the number of Swedish vessels that began to sail under other flags in recent years reflected the need to reinforce conditions governing the competitiveness of Swedish shipping. This was something the Swedish Parliament addressed in 2017 when it introduced a tonnage tax, which is a special tax regime for shipping. A shipping company can now pay tax in Sweden according to fixed tariffs based on the net tonnage of the vessels in the company's fleet. The outcome in a tax that is transparent, straightforward and competitive, which is the norm in all the other EU countries.
Source: Port of Gothenburg