Arctia's multipurpose icebreaker Fennica began assisting marine traffic as the Finnish icebreaking season's seventh icebreaker on Sunday 25 February 2018. The Fennica works in the Kvarken, a narrow region in the Gulf of Bothnia separating the Bothnian Bay from the Bothnian Sea. Arctia's icebreakers Kontio, Otso, Polaris and Urho already assist traffic in the Bothnian Bay, and icebreakers Voima and Sisu in the eastern part of the Gulf of Finland.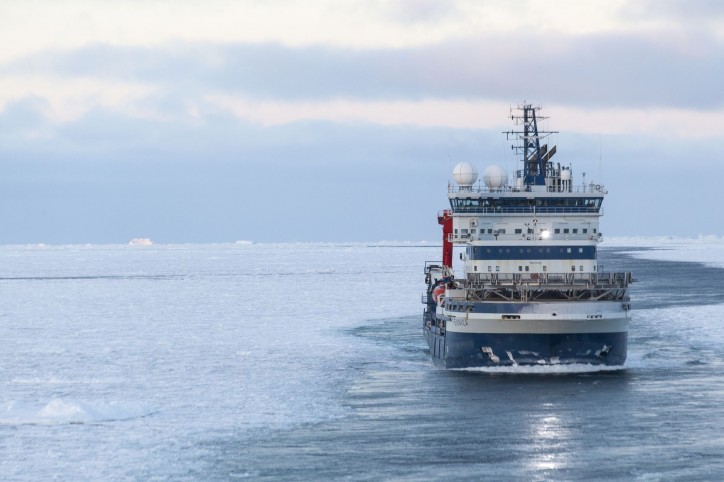 "Ice in the Kvarken is about 5 – 15 cm thick and conditions are getting harder. We will make sure vessels get through the Kvarken to the Bothnian Bay, and assist traffic to Holmsund and Vaasa", states Tommy Berg, Master of MSV Fennica.
Arctia Ltd. is a shipping company that owns and operates a fleet of eight icebreakers. The company provides icebreaking services, ice management and specialized multipurpose vessel services, along with the management and chartering of ships in Finland and abroad. In July 2017 Arctia's multipurpose icebreaker Nordica crossed the Northwest Passage (NWP) for the second time. The vessel currently holds the records for both the earliest and the latest season transits of the NWP.
Arctia Ltd. continues the 140-year-old Finnish icebreaking tradition by deploying one of the strongest icebreaker fleets in the world. In Finland, icebreaking services are financed through a market-driven system based on fairway dues. Finnish icebreakers are available for charter missions in polar areas.
Source: Arctia