SAFEEN grows tugboat fleet to 12
Sanmar Shipyards of Turkey has announced the delivery of "Al JIMI 1" (Yenicay VII) to become the latest addition to the Abu Dhabi Ports' growing tug fleet. It already has two sister vessels, named "Al SHAHEED" (Yenicay IV) and "AlHILI 1" (Yenicay VI), which were delivered by Sanmar in 2017.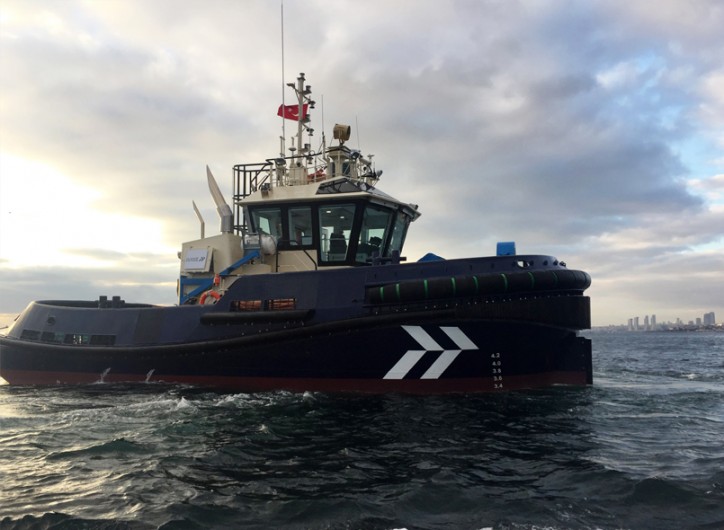 The Yenicay Class tugs are based on the Robert Allan Ltd Rascal 1800 basic design and are equipped with the latest technology to service both Musaffah Port and Zayed Port and complement Abu Dhabi Ports' existing advanced fleet. Management of these tugs falls under Abu Dhabi Ports' Marine Services arm– SAFEEN. Although these vessels are of a standard design, they have been modified to suit the extreme local conditions.
Speaking on the occasion, Captain Maktoum Al Houqani, Chief Marine Services Officer, SAFEEN said: "Ware pleased with the pace of growth of SAFEEN and are sure that these new additions run in parallel with new customers coming on-board. We demand the highest quality products for our customers and it is; therefore, important that our suppliers are also on the same level of pedigree.

Despite the provision of a hot climate package which includes a modified and upgraded HVAC system serving all accommodation spaces, the installation of increased insulation thicknesses and improved overall fan capacities; delivery was not delayed. Prompt delivery was key to SAFEEN awarding the contract, alongside Sanmar's responsiveness and track record.

On behalf of Sanmar, Gary Dockerty, Sales Director (MEA), Sanmar Shipyards commented: "Sanmar are delighted to be delivering the third Yenicay Class ASD tug to the SAFEEN fleet. We trust she will provide many years of reliable service towards enhancing SAFEEN's thriving reputation inits field and we look forward to supporting its vision and ambitions for many years to come".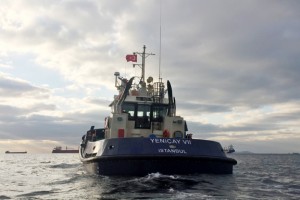 The Yenicay tugs are ASD configuration with dimensions measuring 18.7m x 9.2m and utilise Caterpillar C32 main engines each developing 969kW at 1,800 rev/min. These drive Veth VZ-900 azimuthing stern thrusters. On sea trials, Yenicay VII attained a bollard pull of 32 tonnes and a speed ahead of around 12 knots.
This class of compact tugs has been specifically designed to provide high performance line and ship handling capabilities typical in smaller ports and harbours in the region. In addition, with the upgraded seawater cooling and HVAC they will ensure reliability and crew comfort during the extremely high ambient air and seawater conditions faced during summer months in the region.
Source: Sanmar Shipyard