Team Tankers International Ltd (Team Tankers) announced yesterday that it has entered into share purchase agreements to acquire all outstanding shares in each of Laurin Shipping AB (Laurin Shipping) and Anglo-Atlantic Steamship Company Ltd. (Anglo-Atlantic). In combination with associated ship purchases, the total estimated enterprise value of the series of transactions is approximately $206 million. Upon completion of the transactions, Team Tankers will grow its fleet from 37 to 52 vessels.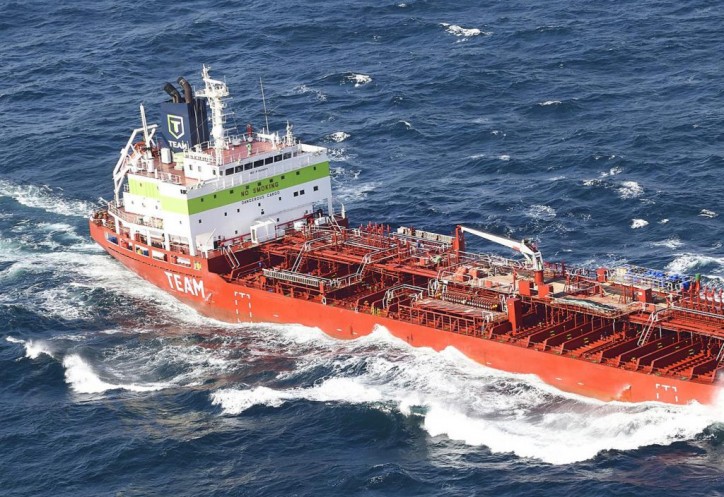 With the acquisition of Laurin Shipping, trading under the Laurin Maritime brand, Team Tankers adds a leading medium range tanker (MR) operator with commercial and technical expertise to the Company's robust chemical tanker platform. The acquisition of Anglo-Atlantic secures a critical mass of sophisticated MRs and a broad portfolio of contracts of affreightment which, combined with Team Tanker's deep-sea chemical transportation expertise, will create a leading player in the long-haul transportation of chemical and clean petroleum product cargoes.
Team Tankers' Chief Executive Officer, Hans Feringa, commented: "We have communicated to the market the need for consolidation in the chemical tanker industry. As a first step towards further consolidation, we are pleased to announce this combination with Laurin Shipping and Anglo-Atlantic. Team Tankers will benefit greatly from Laurin Shipping's deep relationships, years of experience and Anglo-Atlantic's contracted cargo coverage. We believe that the current level of asset prices in the shipping cycle provides a favorable point of entry for this investment "

Laurin Maritime's CEO Mikael Laurin stated: "We are excited to join forces with a leading listed chemical tanker operator. The combination of the three companies will create a focused and integrated entity with ample muscle to make the most of future market opportunities."
The consummation of the Laurin Shipping Transaction and the AA Transaction is subject to terms and conditions set out in the agreements. The series of transactions between the Sellers and Team Tankers that equates to an estimated $206 million total enterprise value consists of:
The purchase of the MR "Tosca" (completed 2 Feb 2018)
The purchase of Laurin Shipping - commercial and technical operator of MRs
The purchase of Anglo-Atlantic - ship owning company with 6 owned, 3 bareboat chartered and 6 time-chartered MRs currently
The expected purchase in May 2018 of the 3 MRs currently bareboat chartered by Anglo-Atlantic with purchase options attached to the charters
In addition to increasing Team Tankers' owned vessel fleet by 10 MRs, the Transactions should deliver significant operational synergies. The combination of platforms is expected to result in overhead savings that will reduce the Company's administrative costs on a per ship day basis. Further, Team Tankers gains access to Laurin Shipping's in-house technical management expertise which should lead to enhanced operational control of the Company's fleet resulting in high-quality service to the Company's customers. On the commercial operating front, Laurin Shipping's dense Atlantic basin cargo network fits well with the Team Tankers' historical strength in trans-Pacific chemical transportation.
Financing for the Transactions will come from Team Tankers' cash on hand and a new $220 million senior secured credit facility that will refinance the existing indebtedness of both Team Tankers and Anglo-Atlantic. The $220 million facility will consist of a $200 million term loan and a $20 million revolver and will contain terms similar to Team Tankers' existing loan agreements. ABN AMRO has been appointed sole bookrunner and agent for the facility.
Source: Team Tankers