GoodBulk Ltd. (GoodBulk) (N-OTC: BULK) an owner and operator of dry bulk vessels announced that on March 1, 2018 it took delivery of the Aquasurfer, a 2013 built Capesize vessel of 178,854 dwt built by Sungdong, KR.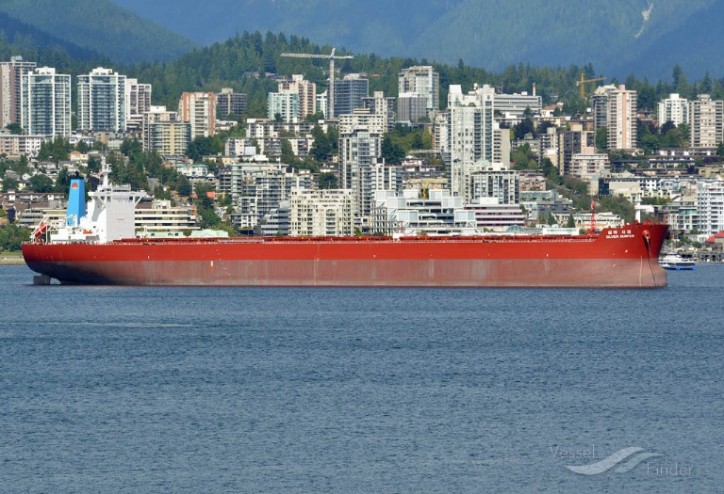 The purchase – which is the sixth to deliver of the seven initial Capesize vessels acquired from funds managed by CarVal Investors, LLC (CarVal) pursuant to an agreement entered into on October 26, 2017 – was financed with a combination of cash on hand, availability under existing credit facilities and the issuance of 1,547,000 new common shares to funds managed by CarVal. The vessel is expected to be employed in the spot market via the Capesize Revenue Sharing Agreement (Capesize RSA) managed by C Transport Maritime SAM (CTM).
Upon delivery of the Aquasurfer and the sale of the Aquabeauty, GoodBulk will have a fleet of 19 Capesize vessels, 1 Panamax vessel, and 2 Supramax vessels on the water, with an additional 2 Capesize vessels expected to be delivered within the beginning of the 2nd quarter of 2018.
Capital Formation:
On March 2, 2018 the Company completed a fourth closing of the December 20, 2017 Rights Offering ("Rights Offering") issuing 415,017 common shares for gross proceeds of $6,320,709.
Upon delivery of the Aquasurfer and the fourth closing of the Rights Offering the Company will have 26,838,727 outstanding common shares.
Upon settlement of all anticipated issuances, the Company is expected to have approximately 29,537,993 common shares outstanding.
Source: GoodBulk