Once the Zhen Hua 28 docked at Pier 4 last week, it was time to do some heavy lifting.
With the help of a team from Port of Tacoma, ZPMC, Harbor Industrial, ILWU Local 23 and Husky Terminal, SCPA successfully offloaded all four cranes, weighing 3.5 million pounds apiece.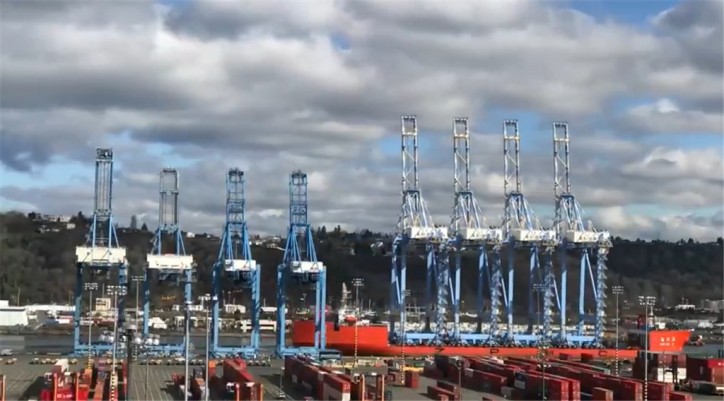 The Port will commission the cranes and conduct training over the next few months.
SCPA expects all four cranes to be operational by June.
Related news: South Carolina Ports Welcomes New Ship-to-Shore Cranes
Source: SCPA