Two heavy loaded ships collided at Pakistan's Karachi port on Monday.
The Hapag-Lloyd's 8,000-TEU container ship Tolten while entering the port collided with berthed 6,350-TEU container ship Hamburg Bay at South Asia Port Terminal, one of South Asia's busiest seaports.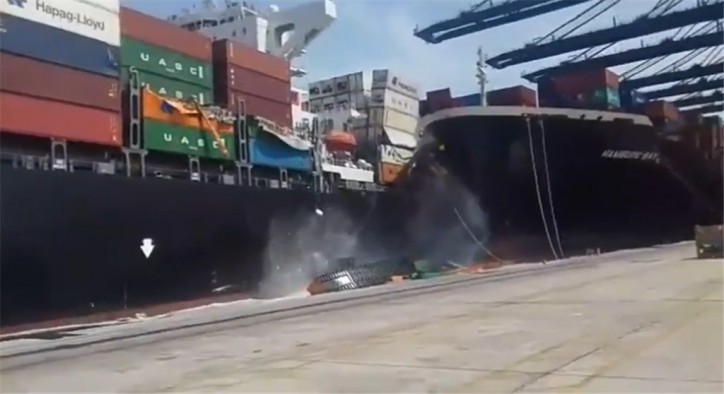 As a result of the collision 21 containers fall into the water.
According to local media reports Tuesday morning, the containers have yet to be recovered from the water.
The South Asia Port Terminal (SAPT) will open for traffic once the floating containers, which were carrying imported cars and freight worth millions of rupees, have been recovered.
The Karachi Port Trust will start the recovery operation today (Tuesday).
Moreover, the ships have been docked at Karachi Port and the damaged parts will also be fixed.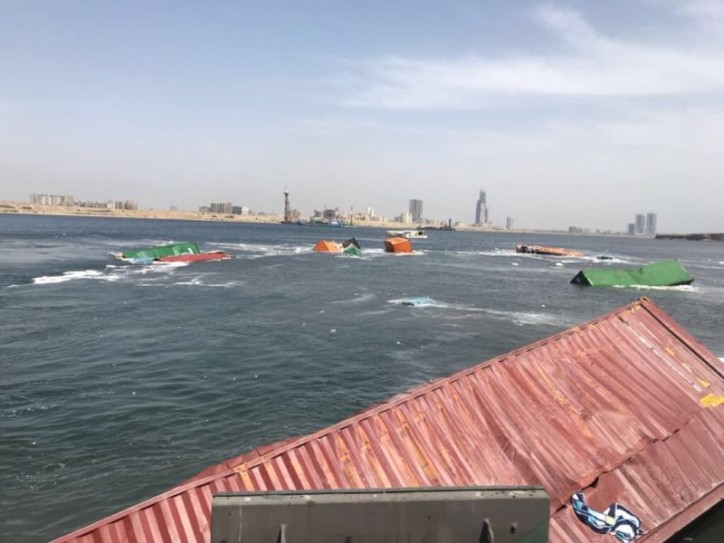 The administration of the deep port, however, managed to avert possible damage to the cranes installed at the berth through a timely operation.
Operations at the SAPT, which were suspended after the accident, will resume after the containers are removed from the sea through a special operation by the Karachi Port Trust.  
Source: GeoNews