France's Maritime Prefecture for the Channel and North Sea has been responding following the capsizing of the 2,289 dwt Maltese flag general cargo ship Britannica Hav after it was in a collision with the Belgian flag trawler Deborah.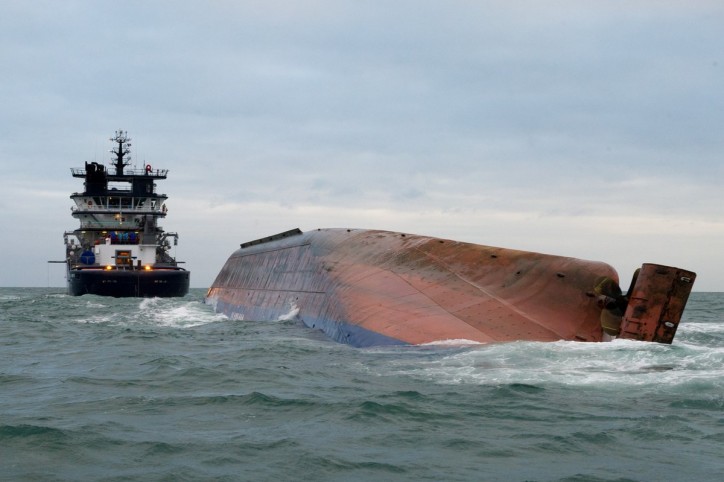 The incident was reported by the Regional Operational Center for Surveillance and Rescue (CROSS) of Jobourg around 15:40 on Tuesday (Mar 20). The collision occurred about 50 nautical miles (100 km) to the north-east of Cherbourg.
The seven crew members of the freighter evacuated the ship aboard two life rafts and were recovered by the Deborah and were subsequently evacuated by a French Navy NH90 helicopter. The captain of the fishing vessel sustained a slight head wound but did not wish to be evacuated.
The Britannica Hav sustained a breach in its port side and four 15 m x 20 m hatch covers separated from the vessel and are adrift.
The freighter had 48 tons of light diesel fuel on board and a slight oil sheen has been observed around the vessel. A pollution response vessel was dispatched on scene.
In an update Wednesday afternoon, the prefecture reported that the Britanicca Hav was under tow for Le Havre at about 3 knots and that a tug chartered by the owner was scheduled to take the hatch covers under tow to Le Havre.
Source: MarineLog