Container ship Delphis Gdansk collided with cargo ship BBC Neptune in the Great Belt Strait, Denmark on Tuesday morning March 27th, 2018.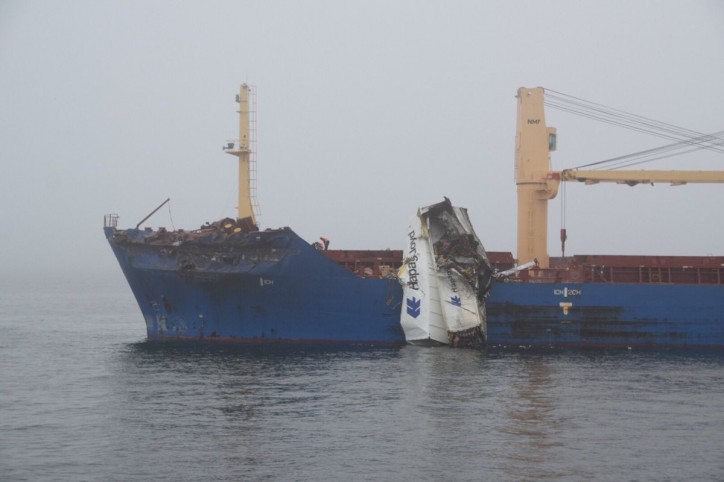 Small fire has been reported on one of the vessels, according to the Danish Coast Guard. Several ships and a helicopter have been dispatched to the incident site.
According to Danish Coast Guard social media, there are no injured people and signs of an oil spill.
BBC Neptune sustained damage in the forward part of the ship. The extent of the damage onboard the container ship is not known yet.
As a result of the collision, several Hapag-Lloyd containers felt from the container ship.
Watch VesselFinder video representation of the collision between Delphis Gdansk and BBC Neptune: