Apeejay Shipping Limited, an Apeejay Surrendra Group company, Tuesday announced the acquisition of a 76,602 MT DWT Gearless Panamax, Japanese build.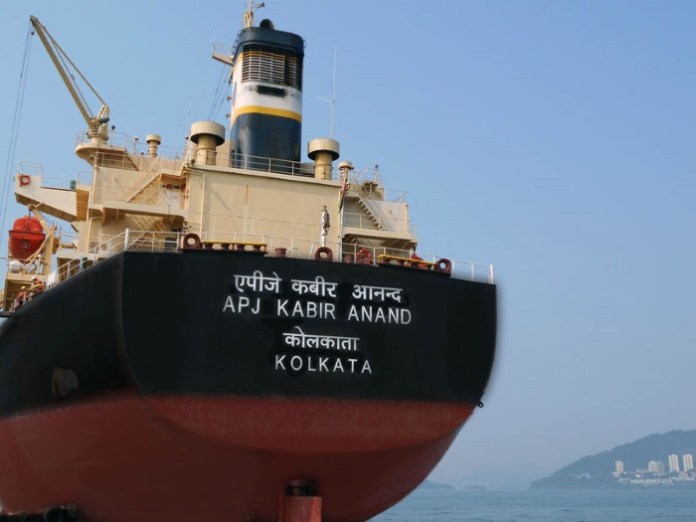 The ship has been renamed 'APJ Kabir Anand'. The expansion schedule of Apeejay Shipping has seen the company acquire 3 Gearless Panamax vessels since September of last year and increase its fleet capacity by 2,27,311 MT DWT. This takes the fleet size to 9 with a DWT of 5, 94, 558.
"This is a good time to own quality assets. A positive movement in the freight market due to general increase in demand as a result of growth in world economy and a drop in the supply, freight market is expected to be favourable for the industry in the coming years. 2018 is being projected to end as a strong year for dry-bulk shipping and 2019 is expected to follow suit. We are well poised to take immediate advantage of the positive trend in the dry-bulk market with judicious addition to the fleet with second hand tonnage at good prices. We are keeping our focus on expansion and growth and are on the look out to purchase right vessels at the right time" said Karan Paul, Chairman of Apeejay Shipping.
Source: Apeejay Shipping