As vanishing Arctic ice makes it increasingly difficult to uphold research activities in the highest Arctic, Russia moves ahead with plans to build a research platform for the region.
The projected self-propelled platform will have top-level ice protection and be able to move autonomously around in Arctic waters for up to three years, Minister of Natural Resources Sergey Donskoy told RIA Novosti.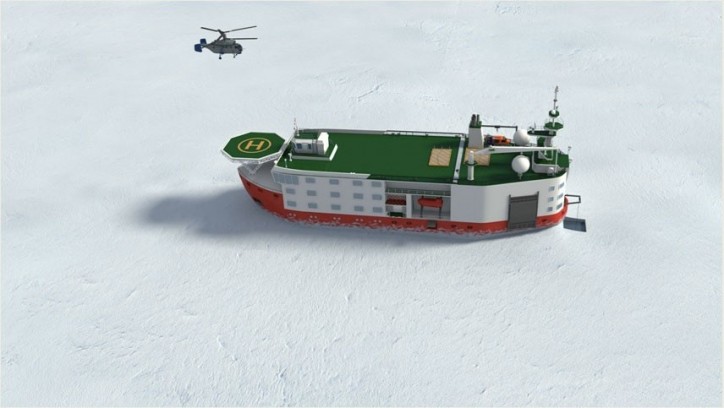 The active development phase is to begin before June this year and construction will start in 2019, Donskoy confirms.
The platform is a joint project with federal meteorological service Roshydromet and was outlined as a priority project in the recently adopted social and economic development program for the Arctic.
The platform will be named «North Pole» and be operated by Roshydromet. It has a preliminary investment cost of €98 million.
The new platform is to replace the North Pole research stations based on drifting ice floes.
The Soviet Union and later Russia has had floating research stations in the Arctic since 1937, with a break in the years 1991-2003.
Source: Barents Observer