Mediterranean Shipping Company's MSC Laurence, which arrived Thursday, is the largest container ship to call at The Northwest Seaport Alliance's Terminal 46 in Seattle.
The MSC Laurence has capacity for almost 13,000 20-foot equivalent container units (TEUs). If laid end-to-end, the 13,000 TEUs would stretch to the top of Mount Rainier 18 times, a distance of almost 50 miles.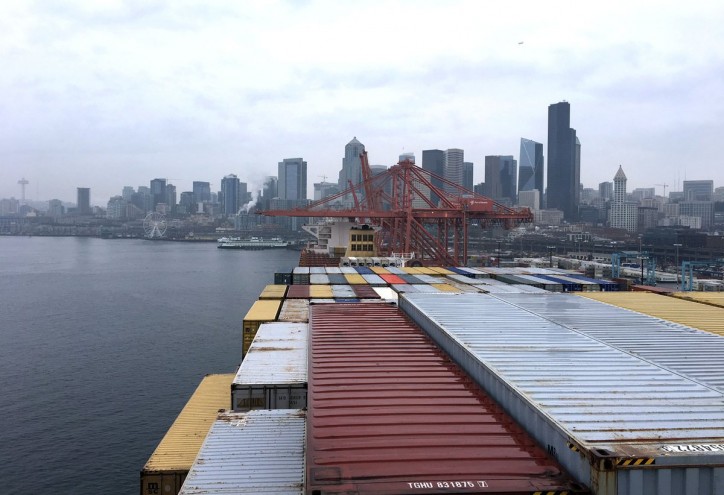 At 1,200 feet long and 159 feet wide, the MSC Laurence is about as long as two Space Needles laid end to end.
Larger ships like the MSC Laurence illustrate what's happening in the shipping industry as carriers seek increased economies of scale to reduce operating costs and environmental impact. Two years ago, the NWSA welcomed the 18,000-TEU CMA CGM Benjamin Franklin, the largest ship to call the U.S., and 10,000- and 13,500-TEU ships call regularly in the North and South harbors.
Larger vessels require terminals with deep berths, strong piers and large container cranes. That's why the NWSA is investing in upgrades to the North Harbor's Terminal 5 and South Harbor's Husky Terminal.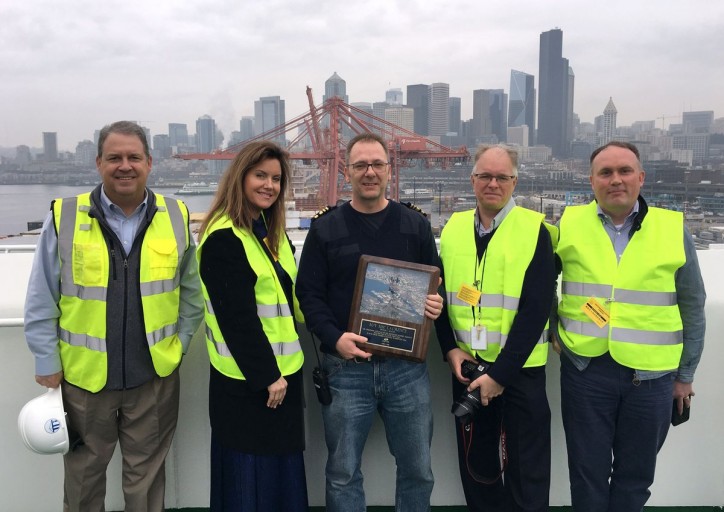 MSC has called at various North Harbor terminals since 2011. Since then, the Geneva-based shipping line has almost tripled its container volumes through our gateway.
According to a 2013 study, NWSA marine cargo operations support 48,000 jobs in the Puget Sound and generate nearly $4.3 billion in economic activity. If we factor in the farmers and manufacturers who ship products through the two harbors, NWSA's activities reach 443,000 jobs across the state.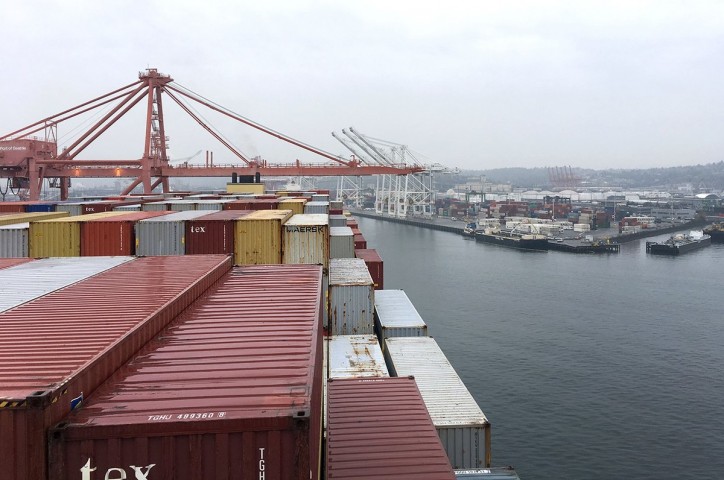 About Terminal 46
Terminal 46 is an 82-acre container terminal on Elliott Bay in Seattle operated by Total Terminals International. The marine terminal features 5 cranes, three of which are super-post-Panamax and two post-Panamax, 50-foot water depth, near-dock rail and a berth measuring 2,300 feet.
Source: NWSA