Vroon has announced that the Company's wind turbine installation vessel (WTIV) MPI Enterprise has recently been upgraded with spudcans.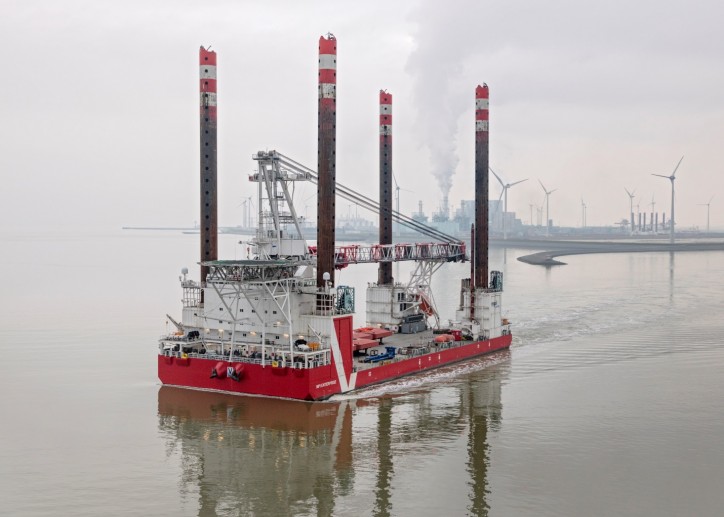 The spudcans, which were installed during a dry-docking in Rotterdam, increase the load-bearing area when the vessel is jacked up. This, in turn, minimises penetration of the vessel's legs into the seabed when working offshore.
MPI Enterprise is the newest addition to the company's WTIV fleet. Built in 2011, and acquired in January 2015, the vessel has brought an additional spread of services and flexibility to the existing array of vessels. Key features include the vessel's removable spudcans and jacking speed of 1.00 metre/minute in water depths of up to 45 metres.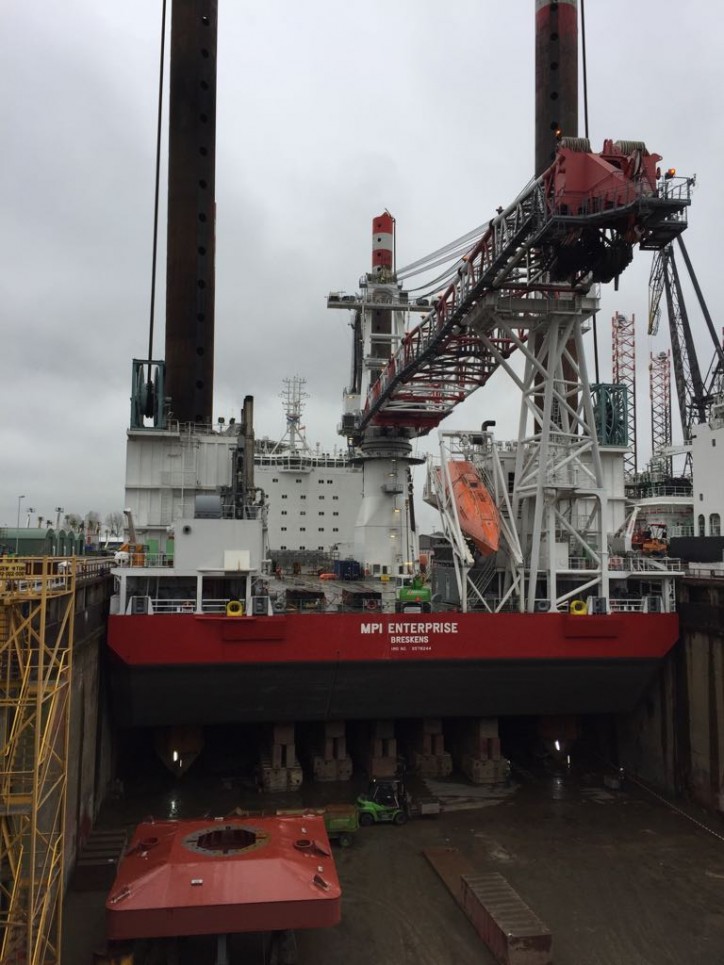 Following her upgrade, MPI Enterprise mobilised at the port of Eemshaven before commencing a new charter, working on offshore wind farms in the North Sea and Baltic Sea.
Source: Vroon