Petrofac Limited (Petrofac) announces that Petrofac International (UAE) LLC has signed an agreement to sell the JSD6000 project to Shanghai Zhenhua Heavy Industries Co Ltd (ZPMC).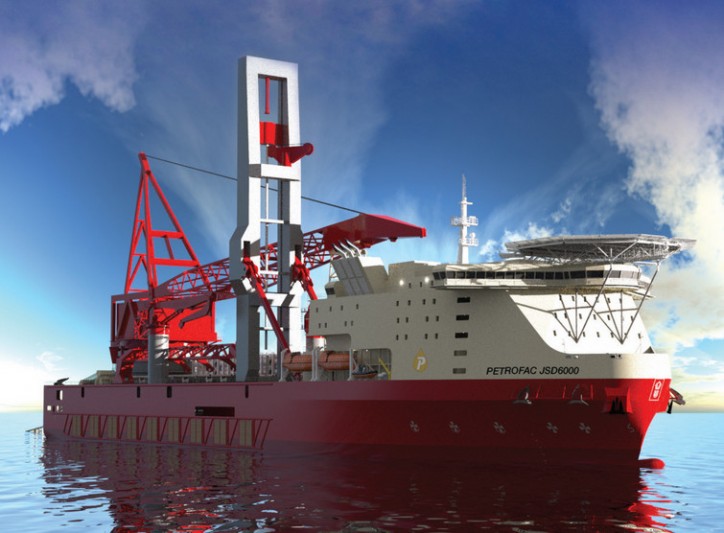 The transaction comprises the sale of all JSD6000 related assets held by Petrofac, including the owner furnished equipment, for a gross consideration of US$190 million and a 10% interest in a new special purpose vehicle set up to own the vessel once commissioned. Petrofac will provide technical support for the construction of the vessel, which is expected to complete in 2022(2). Petrofac will not contribute to the cost of construction, commissioning or testing of the vessel.
The total consideration of US$190 million is offset by a net amount of US$23 million retained by Petrofac under the previous hull and marine contract with ZPMC. The remaining US$167 million net cash consideration will be received as follows: US$92 million within 20 business days; a further US$70 million in stages as assets are physically transferred (expected to be over the period mid-2018 to early 2019); and, a final amount of US$5 million upon commissioning of the vessel. The proceeds from the sale will be used to reduce gross debt.
Petrofac's Group Chief Executive Ayman Asfari said: "This agreement materially completes our disposal of the project, in line with our stated intention to exit the deep-water market. It is a further positive step in the execution of our stated strategy to focus on our core strengths, deliver organic growth and reduce capital intensity."
Related news: Petrofac Terminates Shipbuilding Contract with ZPMC
Source: Petrofac