Aqaba Container Terminal (ACT), the preferred gateway to the Levant region and beyond, recently welcomed the maiden call of the YM ORCHID, one of seven vessels which make up the fleet of the newly established Asia Red Sea Service (AR1), an alliance comprising the Hapag-Lloyd, Yang Ming (YML), Ocean Network Express (ONE) global shipping lines, jointly as well with WAN HAI Shipping Line ,with a shared mission of connecting East Asia with the Red Sea ports, including the Aqaba Container Terminal.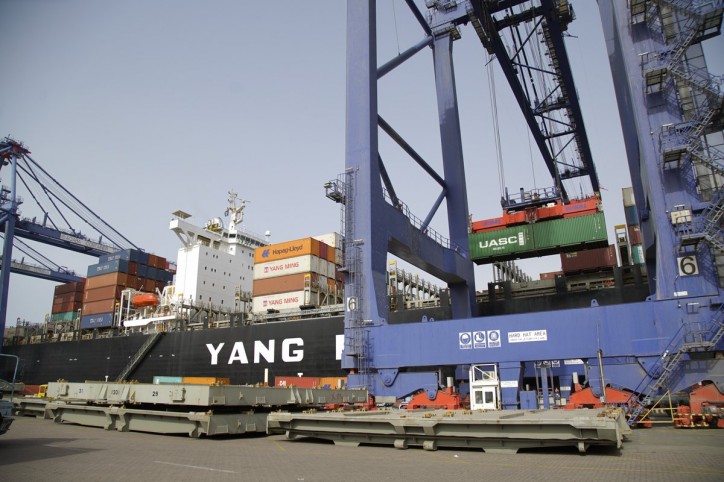 Representatives from ACT's management, along with YML's local agent, Diamond Shipping Services, welcomed the captain of the 6,000 TEU Vessel, and presented him with a special plaque to commemorate the historic maiden call of this new service.
The ports of call route for AR1 will start in Busan, before sailing through Shanghai, Ningbo, Shekou, Singapore, Port Kelang, Jeddah, then to Aqaba, before returning via Ain Sokhna, Jeddah, Singapore, Ningbo, and finally back to Busan. The second AR1 vessel, MOL GARLAND, which is operated by ONE, is expected to arrive on May 8, 2018, followed by the third, the LOS ANGELES TRADER – operated by Wan Hai Lines – on June 6, 2018.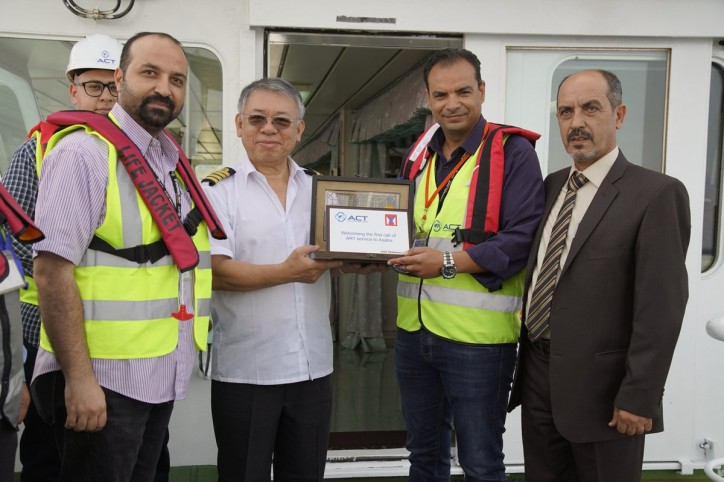 Commenting on the occasion, Aqaba Container Terminal CEO, Steven Yoogalingam said, "ACT is pleased to be a port of call for the new AR1 service. All major global shipping lines now have a presence in Aqaba, which contributes substantially to the competitiveness of the national economy. ACT has invested considerably in the logistical and technological development of the terminal, which includes the capacity to meet the growing demands of both Jordan and transit cargo to and from the Levant region."
YML Agent Mohannad Al Bataineh said, "We chose Aqaba as the latest addition to our route due to the high potential of the terminal, and its strategic location within the region. We are impressed with the advanced technologies and handling procedures available at Aqaba Container Terminal. This new destination will undoubtedly contribute to the expansion of our routes and operations, and we are confident that Aqaba will be another success for our services worldwide."
This new service presents myriad new opportunities for investors, traders, importers, and exporters, which will further contribute to socioeconomic progress in the Kingdom. By operating at the highest international standards, the Aqaba Container Terminal has taken an active role in positioning Aqaba – and the Kingdom at large – as a strategic regional trading hub, and the preferred gateway to markets in the Levant and beyond. Through these efforts, ACT serves as a major contributor to the sustainable growth and diversification of the national economy.
Source: ACT