Hyundai Heavy Industries (HHI) said on 3 May that Zodiac Group Monaco had ordered four 14,000 teu container ships, confirming an industry rumour. The ships have a total contract value of KRW436.8 billion (USD405.6 million) and will be delivered by July 2020.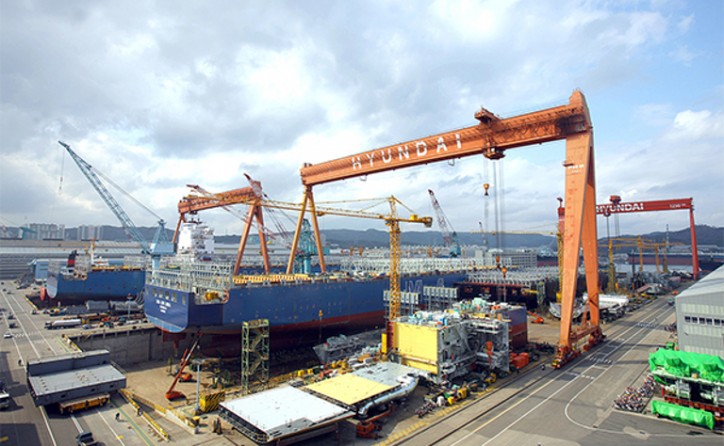 The contract takes HHI's year-to-date sales to KRW15.47 trillion.
Following the death of Israeli shipping magnate Sammy Ofer in June 2011, his sons Eyal and Idan divided the Zodiac business between themselves. Eyal took control of Zodiac Group Monaco, which focused on crude oil tankers, while Idan assumed leadership of Quantum Pacific Group, which later became Singapore-based Eastern Pacific Shipping.
Zodiac Group's current fleet comprises container ships, ore carriers, LPG tankers, and Aframax oil tankers.
The orders at HHI are so far, Zodiac Group's only container ship newbuildings.
Last year, reports that Zodiac Group had commissioned five 11,000 teu container ships at HHI for charter to Hyundai Merchant Marine were refuted.
Hyundai Merchant Marine and Hapag Lloyd are among Zodiac Group's chartering clients.
Also on 3 May, HHI's parent HHI Holdings announced net profits of KRW185.5 billion for the first quarter of 2018, reversing a KRW221.9 billion loss in the same period last year.
A reorganisation of HHI's various business divisions was effected on 1 April 2017, resulting in a new holding company that owns shares in Hyundai Electric and Hyundai Construction Equipment, which were originally under the HHI umbrella.
The division of HHI aimed to improve the shipbuilding unit's financial structure amid an unprecedented crisis in the industry.
On a standalone basis, HHI had an operating loss of KRW123.88 billion as large plant projects were completed and there were limited new orders for engines and machinery.
HHI said the shipbuilding sector still faced difficulties from a strengthening South Korean won and rising steel prices, although it was optimistic about winning more ship orders this year.
( You can see the list of all the world's biggest boxships by company at CruiseMapper)
Source: Fairplay