Capital Product Partners L.P. (NASDAQ:CPLP) yesterday announced that it has completed the previously announced acquisition of the M/T 'Anikitos', an eco-type MR product tanker (50,082 dwt IMO II/III Chemical Product Tanker built 2016, Samsung Heavy Industries (Ningbo) Co., Ltd.) for a total consideration of $31.5 million from Capital Maritime & Trading Corp. ("Capital Maritime").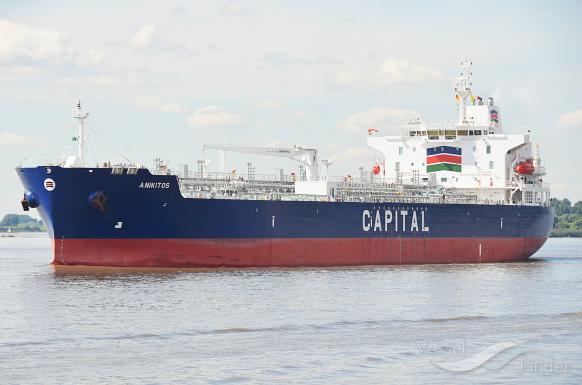 The Partnership funded the acquisition of the M/T 'Anikitos' with the net proceeds received from the sale of the M/T 'Aristotelis', available cash and the assumption of a term loan under a credit facility with ING Bank NV of approximately $15.6 million.
The term loan is non-amortizing for a period of two years from the anniversary of the dropdown with an expected final maturity date in June 2023 and bears interest at LIBOR plus a margin of 2.50%. The term loan is subject to ship finance covenants similar to the covenants applicable under our existing facilities.
The M/T 'Anikitos' is currently employed by Petróleo Brasileiro S.A. ("Petrobras"), at a gross daily rate of $15,300 with earliest charter expiry in June 2020. The charterer has the option to extend the time charter for eighteen months (+/-30 days) at the same gross daily rate.  
Mr. Jerry Kalogiratos, Chief Executive Officer of the Partnership's General Partner, commented: "We are pleased to have completed the acquisition of the M/T 'Anikitos', soon after the sale of the M/T 'Aristotelis' and thus replacing her with a younger, second generation eco MR product tanker, with long term employment in place, in line with our long term goal of replenishing our fleet and improving cash flow visibility to our unitholders."
Source: Capital Product Partners