The vessel has recently started operation on one of Seago Line's north European routes and has been specifically designed for harsh weather conditions and icy waters.
The award highlights the importance of the feeder segment which has recently been overshadowed by deliveries of large container vessels.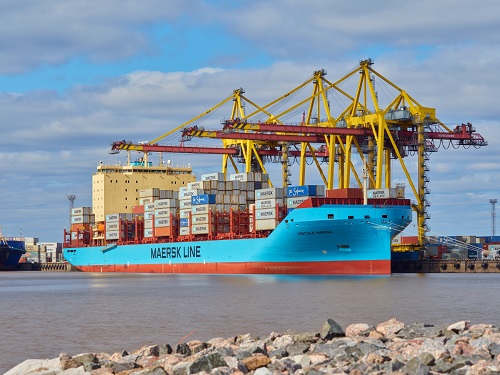 Maritime Denmark points out that although Vistula Maersk has been built in China, the ship has a distinctive Danish flair. Apart from the vessel herself being designed by Danish designers, several significant Danish subcontractors have contributed to the ship's equipment, including MAN Diesel and Turbo, DESMO Oceanguard, Wärtsilä-Lyngsø, Hempel, NOVENVCO, Grundfoss, Agrometer and Viking. Vistula also won the award due to her innovative green design, built to reduce Co2 emissions and increase fuel efficiency.
"On behalf of the Maersk Line technical project team, we are very proud and grateful that Vistula Maersk has been awarded this prestigious recognition. The project team has been involved in the design and engineering process from the very start, and receiving this award is a huge acknowledgement of all the work done to make this vessel efficient and fully prepared for future network demands and regulations", says Kenneth Ottar Svan, Senior Naval Architect at Maersk Line.
Vistula Maersk and her sister units are the world's largest container ships within ice-class 1A. This feature is crucial for operation in waters that freeze during the winter and bring a very important value proposition to the market.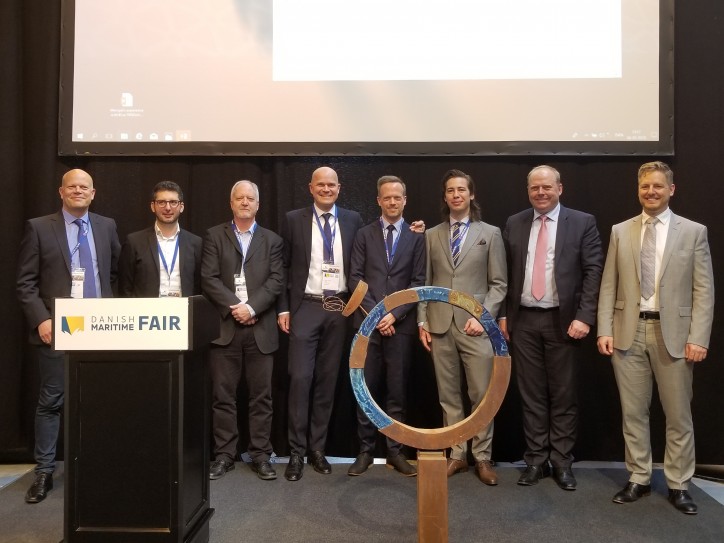 "We are honoured in Seago Line to have Vistula Maersk and her sister units in our route network, especially when she has now also won the award 'Danish Ship of the Year'. This emphasises how unique Vistula and her sisters are", says Seago Line CEO Søren Castbak.

"New ice class vessels play a key role in Seago Line's strategy to grow with our customers and build on a market leadership position within transport of refrigerated cargo. These ships make us unique, as we will be able to offer stable, year-round service to our customers even in icy waters during winter. With their high refrigerated cargo intake, they are a true game-changer and support our focus on reefer trade into the Baltics", adds Søren Castbak.
With their significant reefer capacity, Vistula Maersk and her sister units are further improving the service offer of Maersk's liner brands for customers who require reliable transportation solutions for their refrigerated cargo.
About Vistula Maersk:
Seago Line is Maersk Line's intra-European and short sea carrier. Vistula Maersk operates on its L16/L01 service which calls Rotterdam's APM Terminals 1, Delta Container Terminal and APM Terminals Maasvlakte 2, before calling Port of Ust-Luga and then Petrolesport and First Container Terminal in St. Petersburg.
New ice-class vessels have features that improve cargo flexibility, including a wide beam concept that allows better distribution of containers on board, 600 reefer plugs or solutions for increasing stowage flexibility. They offer improved network flexibility by allowing year-round operation in cold climate. Sheltered forecastle deck reduces dependency on ice-breakers or convoy availability and improves crew safety. Flexible fuel change system allows easy change to low-sulphur fuel, which is compliant with Emission Control Areas.
Vistula also has many features that improve overall efficiency, such as hull form and propulsion system optimised for high fuel efficiency, or various energy and CO2 saving initiatives.
Source: Maersk Line