Telford Offshore announced yesterday the award of a Topsides, Subsea and Accommodation support services contract from Protexa for their DP3 multi-purpose offshore construction vessel, Telford 31. Mobilisation in the Bay of Campeche, Mexico, took place early May 2018.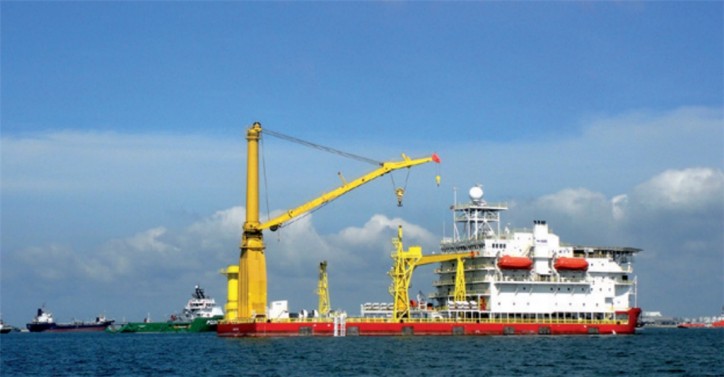 The shallow water project (around 40-70m water depth) calls for using Telford 31 at Kab-C, PB-Litoral-T, PP-Maloob-B and D platforms located in Pemex´s Litoral de Tabasco and Ku-Maloob-Zaap oilfields in the Gulf of Mexico. Contract commenced early May 2018 and will extend until October 2018. 300 people will be accommodated onboard over the course of the project.
Telford 31 is one of the Telford Offshore DP3 fleet of accommodation and construction vessels. She is equipped with a 400t heave compensated main crane, a heave compensated gangway and 1300m2 of unobstructed deck space. The vessel features accommodation for 469 persons.
Duncan MacPherson, Chief Operating Officer, commented: "We are very pleased for the repeated confidence of Protexa in our teams and in the versatility of our fleet of modern DP3 vessels. They can each support multiple activities, focusing on high capacity accommodation combined with lifting, fabrication and installation services. Through Protexa we are proud to serve Pemex on their most productive national oilfields".
Headquartered in Dubai, Telford Offshore is an international offshore service provider offering cost-effective construction and project management solutions to the oil & gas industry. Being adaptable to the needs of our clients', we can operate in the most challenging environments, delivering safe access to and support of offshore worksites.
Source: Telford Offshore