Safety solutions provider Survitec is set to unveil its all-encompassing SOLAS 360 proposition at Posidonia 2018 in Greece on the 4-8th June.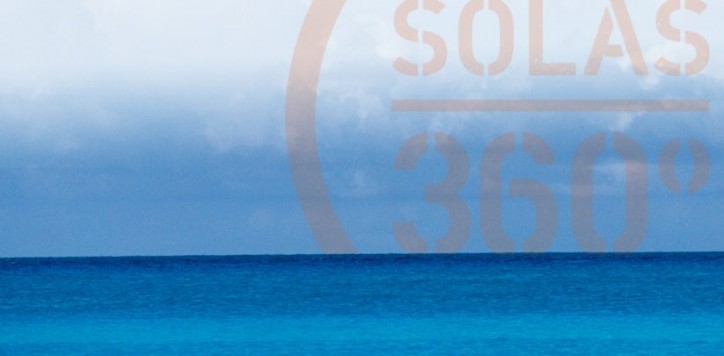 SOLAS 360 is a brand-new, unique concept with the aim of improving overall safety levels through offering the products and services required in a holistic and consistent manner available globally through one supplier, focusing on your total safety needs and long-term safety management resulting in simplification of your overall safety operation.
Vessel compliance guarantee
Achieved through due date monitoring, dedicated technical support, one point of contact and a customer portal, giving operators access to their compliance status and safety certificates
Fixed, predictable pricing models
Detailed servicing costs and a fixed product cost schedule, expanding over five years allows customers to manage their safety spend more effectively
Dedicated global support
For all requests, logistics and invoice details means less coordination, administration and most importantly less risk of error
SOLAS 360 includes lifeboats, liferafts, personal lifesaving appliances, first aid and medical equipment, emergency communication devices, as well as fire detection, protection and extinction systems.
Survitec has a long and proud history across the marine, offshore, defence and aviation sectors and SOLAS 360 represents the first time it has offered products from across its entire range together in one complete package agreement.
Throughout Posidonia, operators will be able to visit the Survitec stand (hall 3 – stand no. 3.153) and speak with our sales managers about this brand-new offering and how it can significantly benefit your operation.
In addition to the SOLAS 360 offering, Survitec will showcase immersion suits, emergency escape breathing devices, fire radios, lifeboat re-hooking and inspection equipment at its exhibiting debut at Posidonia.
Survitec will also be extensively showcased on the Marita Hellas stand, its Greek distributor and service agent for liferafts, marine evacuation systems and personal lifesaving equipment. Any customers operating within Greece can visit the Marita Hellas stand to work through their safety requirements.
The exhibition which first took place in 1969 has been established as one of the pivotal events within the Greek international shipping community. With a fleet of 4,000 vessels representing about 20% of total world capacity in deadweight and 50% of the capacity of the European Union fleet, Greek shipowners continue to be a prominent force in the maritime industry.
Stavros Fountas, Sales Director of Continental Europe for Survitec, said: "We have previously attended Posidonia as a delegate, but we are excited to be exhibiting this time, especially as we will be showing off the SOLAS 360 proposition. It's an exciting opportunity for us to walk people through our 'one supplier, one promise' ethos and for delegates to fully understand the cost savings and logistical benefits of having a dedicated safety service provided by one supplier. Customers can effectively outsource all their safety and compliance needs to us and know that everything will be taken care of, from industry-leading equipment, to regular maintenance and servicing."
Source: Survitec