dship Carriers announces the first purchase of two F-500 new builds from Taizhou Sanfu Shipbuilding. This order is part of the fleet expansion program initiated earlier this year. Not only do the F-500 vessels cater to changing industry needs, they also support a smaller environmental footprint.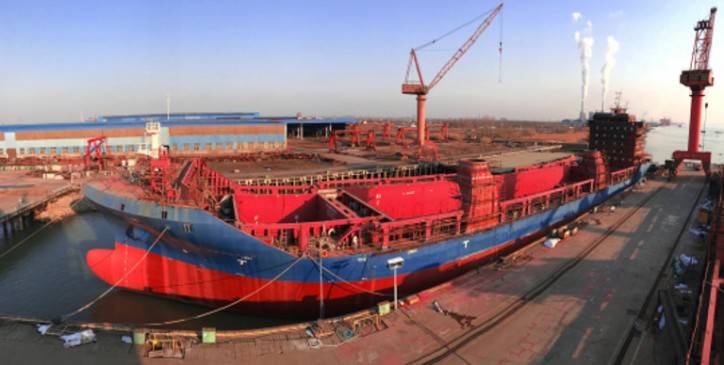 The delivery of the first vessel is expected by November 2018, and the second vessel is due to join the dship Carriers fleet in the first quarter of 2019. The F-500 vessel type belongs to the new generation of economic multi-purpose vessels, which have been specially developed to reduce fuel consumption and to increase stowage flexibility. Apart from this, dship Carriers is looking at further purchase opportunities on the new build and second-hand tonnage markets in order to continue its fleet expansion.
The technical specifications of the new vessels make them a highly sought-after addition to the existing dship Carriers fleet. With a combined lifting capacity of 500 metric tons, they will be able to handle heavy and lengthy project cargo units. The second hold, with a length of over
75 meters, allows for the loading of extremely long cargo under deck, so clients can enjoy enhanced services that provide more stowage options.
"We look forward to further improving our services with these environmental-friendly vessels. Our client's will benefit in two ways: with more technical possibilities for a wider range of project cargo and with competitive rates due to an economic fleet," said Lars Feller, Global Vice President of dship Carriers.
Source: dship Carriers