Aqaba Container Terminal (ACT), the preferred gateway to the Levant region, recently welcomed the LOS ANGELES TRADER cargo ship, the first vessel operated by Wan Hai Shipping Line to enter the port in 8 years. The 6039 TEU vessel, with a total length overall (LOA) of 276.2m, arrived as part of the new Far East – Red Sea (AR1) service.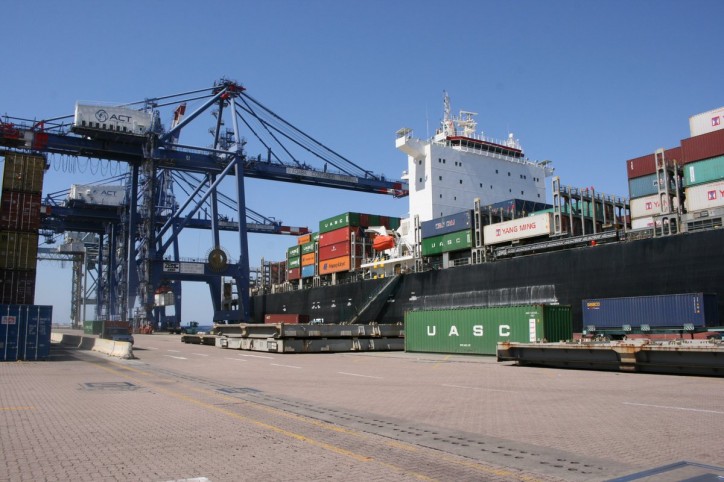 Representatives from Aqaba Container Terminal's senior management and management, along with the line agent UMS/as agent for Wan Hai lines Mr. Wael Baqoni and Line representative of Wan Hai Shipping Lines, Adam Tsan all gathered to welcome the captain of the ship upon its arrival, presenting him with a plaque commemorating the return of Wan Hai Shipping line to the Aqaba Container Terminal.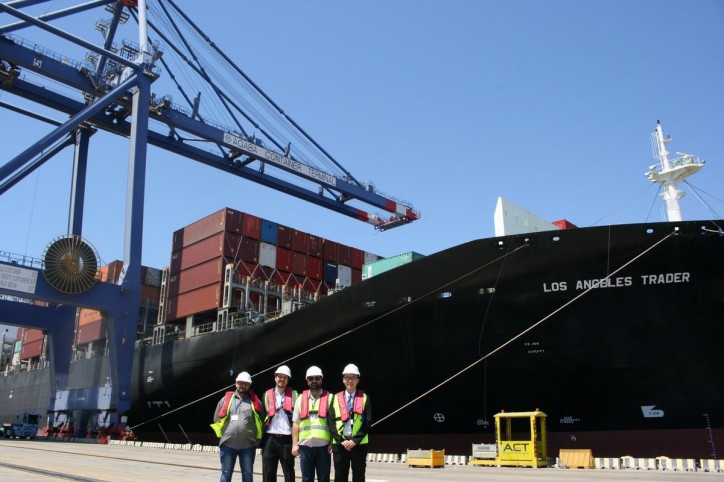 Commenting on the occasion, Aqaba Container Terminal CEO, Steven Yoogalingam said, "Since the start of its operations in the Kingdom, ACT has been making substantial investments in the infrastructure, human capital, and handling equipment of the terminal. Today, Aqaba Container Terminal has the capacity to welcome the largest vessels and receives the service calls  of the top shipping lines in the world, granting traders, importers and exporters of Jordan an array of new opportunities"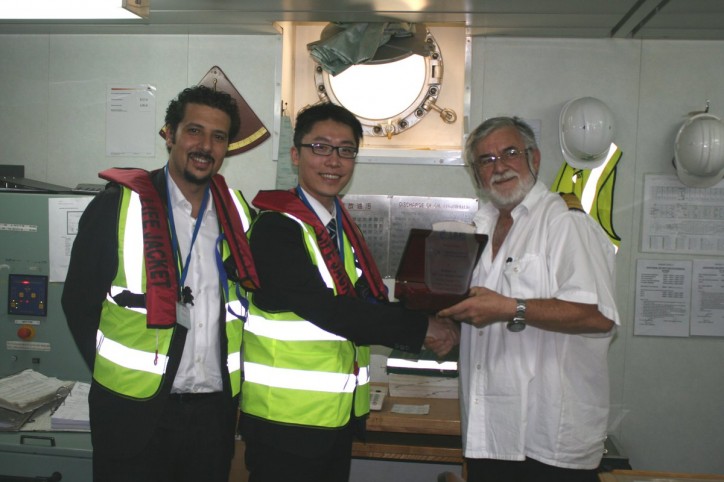 The LOS ANGELES TRADER is deployed by the AR1 service, and its rotation starts in Busan, before sailing through Shanghai, Ningbo, Shekou, Singapore, Port Kelang, Jeddah and then Aqaba. On its way back to Busan, it will be calling Ain Sokhna, Jeddah, Singapore and Ningbo.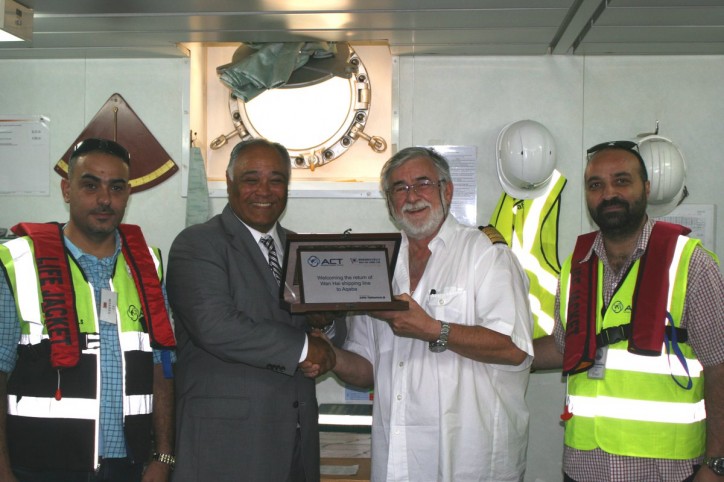 This new AR1 service coming to Aqaba Container Terminal is yet another token of the active role that ACT is playing  in promoting socio-economic progress in the Kingdom.
Source: Aqaba Container Terminal