Sevan Marine ASA (Sevan Marine) has on 7 June 2018 entered into an agreement with Sembcorp Marine Integrated Yards Pte. Ltd. (SCM, a subsidiary of Sembcorp Marine group listed on the Singapore Stock Exchange), whereby SCM will acquire interests and title to all of Sevan Marine's intellectual property and proprietary business, employees, the shares of HiLoad LNG AS and to certain other defined assets (the "Transaction") against cash consideration of USD 28,000,000 (the "Cash Consideration"). The Cash Consideration from the Transaction is intended to be distributed to Sevan Marine's shareholders to the extent allowed by statutory law.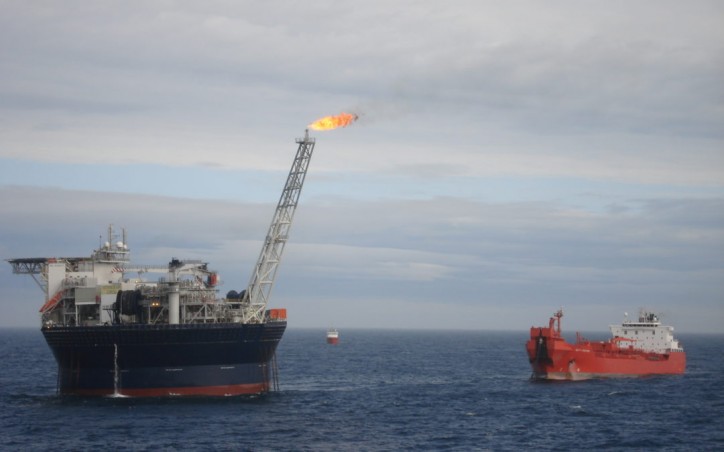 The Transaction is subject to approval by the shareholders' meeting and other third-party consents being obtained.
As a result of the Transaction, the scope and scale of Sevan Marine's operations will be substantially reduced. Sevan Marine shall retain the income from the Dana Western Isles license agreement. Sevan Marine will retain the shares of Sevan Holding V AS including the position as claimant in the Logitel-case (appealed). The Transaction will result in Sevan Marine's remaining business being limited, however generating operating revenues from existing licenses going forward with some upside potential. The Shell Penguins License agreement ("Shell Agreement") is intended to be transferred to SCM. All funds received from Shell under the Shell Agreement shall be paid to Sevan Marine from SCM as and when received. These funds are not included in the Cash Consideration. The Company intends to retain its listing on the Oslo Børs.
Sevan Marine's Board will propose to distribute the Cash Consideration and other available funds to its shareholders, to the extent permitted, as soon as practically possible following completion of the Transaction. The Board believes that it can return 6 NOK / share or approximately MNOK 330 to shareholders in the next 6 to 12 months subject to the Transaction completing and required shareholder and corporate approvals having been received.
The Board will propose a share capital reduction of 2 NOK / share to be approved at the same extraordinary general meeting as the Transaction. After completion and the finalizing of an interim balance sheet, the Board then intends to declare an interim dividend equal to the Cash Consideration (approximately 4 NOK / share).
All operating and associated costs including unexpired leases in maintaining the three office locations and all the employees in Sevan Marine will transfer to SCM, subject to acceptance from the relevant employee under the rules governing transfers of business undertakings (No – "virksomhetsovedragelse"). CEO Reese McNeel has entered into a retention agreement with Sevan Marine and Sevan Marine has the option to retain his services for an additional 12 months from completion on terms customary for such agreements.
Subject to completion of the Transaction, Reese McNeel will be entitled to receive a success fee of NOK 1,500,000. Other members of the management team will also be entitled to receive success fees on completion of the Transaction of NOK 600,000 in aggregate.
Erling Øverland, Chairman of Sevan Marine, commented: "The agreement is the result of a long process in a challenging situation for the Company. The Board is pleased to enter into an agreement with a reputable industrial partner. We believe the transaction will be in the best interest of Sevan Marine, all of our shareholders, employees and business partners. It will enable us to distribute to the shareholders a substantial part of the value of the Company and provide an excellent service going forward. The Board will work diligently to realise value from the remaining assets of the Company."
Source: Sevan Marine