The Port of Long Beach released a draft study last Thursday examining a proposal by Toyota Logistics Services to reconfigure its facility at Pier B and build a renewable fuel-cell power plant and hydrogen fueling station.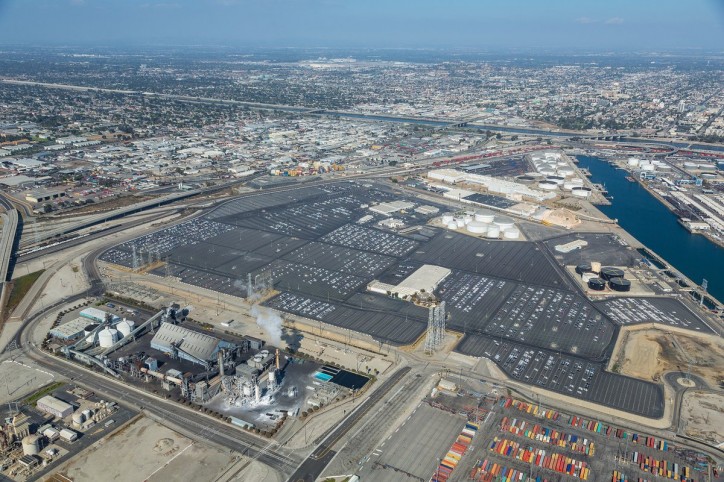 The study being released by the Port is called an Initial Study/Mitigated Negative Declaration (IS/MND), meaning that no substantial evidence was found that the project would have a significant effect on the environment. The public can comment on the draft IS/MND through Tuesday, July 10.
Toyota operates a marine terminal at the Port where new automobiles are off-loaded from ships, processed and transported off-site via truck or rail. The company is proposing to streamline its operations by demolishing existing office, car washing, fueling, auto body and other facilities and consolidating many of these functions into a single facility. Plans for the facility also add a 2.3-megawatt fuel-cell power plant and a new fueling station that includes pumps dedicated to hydrogen.
The draft IS/MND is available at www.polb.com/ceqa.
Source: Port of Long Beach