Saturnus, the first of two Sirius Shipping product and chemical tankers from the Avic Dingheng shipyard in China, was launched yesterday.
Saturnus, a 9.850 cubic meter and 7.999 DWT tanker, at 98 percent filling ratio, has 11 cargo tanks. The ship will be delivered in October 2018. Her sister ship, Mercurius, will be delivered in January 2019.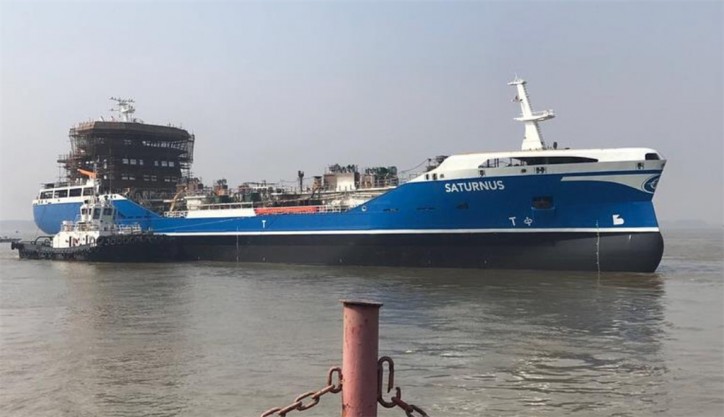 Sirius Shipping has already made agreements for the employment of the vessels. Saturnus will go on a time charter to Esso in Norway and Mercurius will go on a time charter to Preem.
Jonas Backman is satisfied with the way the project has been advancing.
"So far, everything has gone well. Now the outfitting of Saturnus begins and it is obviously a process, to reach the level of quality that Sirius wishes to achieve. The potential, that the shipyard has shown, is outstanding. We haven't seen such a desire before, from a shipyard, to really want to achieve the level of quality that Sirius has demanded. I also hope, of course, that I can say the same when the ship is delivered. It is our starting point and our ambition and that is what we believe in," he said.
Source: FKAB