LMG Marin announced on Tuesday that the Norwegian Defence Materiel Agency (NDMA) has placed an order for a series of three Jan Mayen Class Coast Guard vessels of LMG Marin design. The ships will be built by VARD Langsten shipyard and are scheduled for delivery from 2022.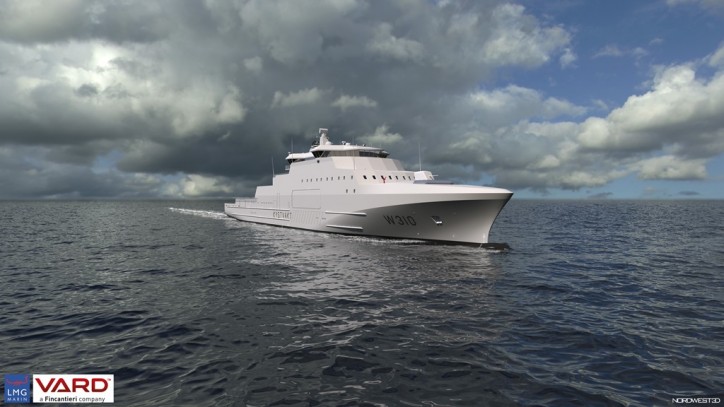 The vessel design is a result of a thorough design process which started with NDMA in 2013 and was concluded in 2017, where Owner's functional requirements were transformed into the technical solutions that formed basis for the shipyard RFQ. Further, through the contract negotiation phase LMG Marin was invited in by VARD Langsten for the design to be further refined into the cost-efficient solution that now is ordered. The three vessels will replace the Nordkapp Class.
Design of Naval Ships for the Royal Norwegian Navy has been a long-term privilege for LMG Marin. Through the last decades, LMG Marin has contributed with concepts and design services for several of RNoN's fleet of vessels, including coastal corvettes, research vessels, ice-breaking Coast Guard vessel and logistic support vessels. The design of the Jan Mayen class is a continuation of successful working relationship for design and building of Naval vessels.
Source: LMG Marin