After having welcomed the maiden call on 11th of May to position empties, YILPORT Ferrol Container Terminal started to host weekly regular calls for POSS Service of MacAndrews on the 2nd of June.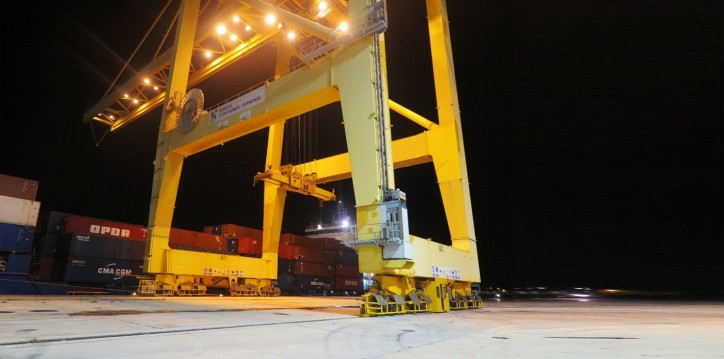 POSS Service setting sail from Tilbury will respectively visit Rotterdam, Ferrol, Seville, Gibraltar, Cartagena and Huelva. With this first call, empty equipment was positioned. This new service will have a double call to YILPORT Ferrol. Mainly on the southbound, the vessel will discharge the equipment and on the northbound, loading operations will be carried out.
YILPORT Holding CEO Mr. Christian BLAUERT emphasized that this is the beginning for upcoming improvements in Ferrol. "We are known as game changer so we focus on changing the game at the Atlantic Coast of Northwest Spain. Together with Port Authority and MacAndrews we worked hard for this service. We believe this service will shorten the distance between Galicia market and global trade. We, as YILPORT Iberia, keep expanding our hinterland and strengthening our position by adding new service calls. With short sea and feeder options we will have on our terminal we aim to link the cargo to deep sea services with our new development projects and new investments on the state-of-the-art equipment. YILPORT Ferrol will become the first option for the hinterland market and transshipment cargo very soon"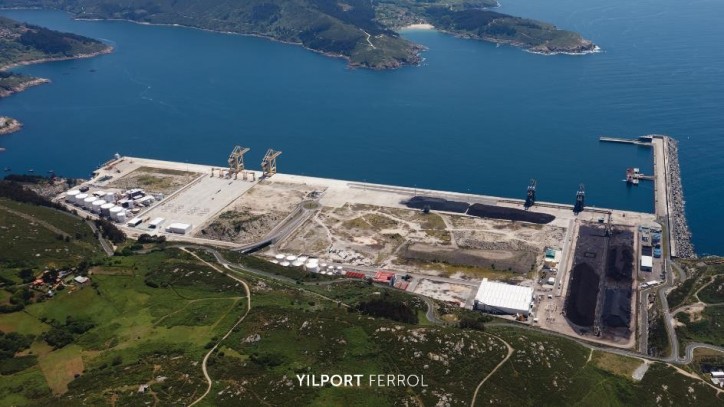 As a part of CMA CGM Group, MacAndrews is serving the Iberia region by mainly focusing on U.K., North Europe and Iberian cargo. With the strength of CMA CGM global network, MacAndrews, as a short sea operator, develops inland logistic services at the region which allows providing door to door services to its customers.
YILPORT Holding CEO Mr. Christian BLAUERT also stated that "This is a very important step between YILPORT and CMA CGM. One of our main goals which is to start a regular service at Ferrol now becomes true with MacAndrews' new service. With this service, CMA CGM will develop a new hinterland and as YILPORT we will help CMA CGM by providing world-class service to CMA CGM at the deepest terminal on Atlantic coast of IBERIA."
The Deepest Container Terminal in Iberia
YILPORT Holding, the port management and logistics subsidiary of Yildirim Group, acquired Ferrol Container Terminal as a part of Tertir portfolio in 2015. After the takeover, YILPORT Holding made various investments in handling equipment and infrastructure. YILPORT Ferrol Container Terminal offers a quay wall of 1450 meters, 20 meters deep draft and an annual container handling capacity up to 1,500,000 TEUs in its 290.000 square meters of land area. YILPORT Ferrol can accommodate and serve ultra-large container vessels. The terminal is connected to the Spanish highway system, granting it the capacity to serve the Iberian hinterland. The logistics network extends to the south to Portugal through A-9, to the southeast to Madrid through A-6, and to the east to Cantabria and Basque Country through AG-64 and A-8 highways.
YILPORT Ferrol offers intermodal transfer, stuffing and stripping in its warehousing facilities and warehousing services with its one-stop-shop attitude. It is the only deep-sea container terminal in the North of Galicia, with towns and industrial areas within a radius of 120 kilometers. Due to proximity to container major maritime routes, YILPORT Ferrol offers little deviation for container transshipment feeding Spain, Portugal, France, Ireland, and Southern Britain.
Source: YilPort