It is as efficient as a nuclear-powered icebreaker, says the oil company Gazprom Neft as it raises the flag on its new vessel. The "Aleksandr Sannikov" is 121 meter long and able to break through two-meter thick ice. It will assist tankers shuttling to and from the company's Arctic Gate oil terminal in the Gulf of Ob.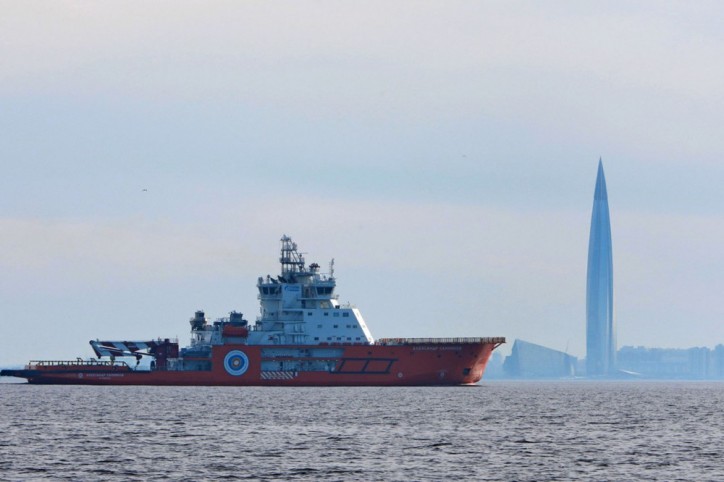 "This will be the new flagship in our Arctic fleet," Gazprom Neft General Director Vadim Yakovlev said in the ceremony that took place on the 29th of June. A second vessel of the class, the "Andrey Vilkitsky" will follow in October this year," the company informs.
The ships are designed by Aker Arctic and built at the Vyborg yard in St.Petersburg.
According to Gazprom Neft, the new ships are the technologically most advanced diesel-engined icebreakers in the country. They have state of the art systems for manoeuvring, fuel efficiency and radio navigation.
They will significantly enhance efficiency and stability in oil shipments to and from the world's only Arctic oil terminal located in fresh water, the company says.
The launch of the "Aleksandr Sannikov" comes as ice conditions in the Gulf of Ob is more complicated than in several years. Companies in early June said that independent shipping without icebreakers in the area is "paralysed" and that tankers and LNG carriers were getting ice-locked.
Source: The Barents Observer