Epic Gas Ltd. (Epic Gas) announced today that it has completed the refinancing of a further 5 LPG carriers in partnership with Crédit Agricole Corporate and Investment Bank.
The new US$ 34 million facility has a term of five years, and has allowed the Company to reduce its margin by 85 bps.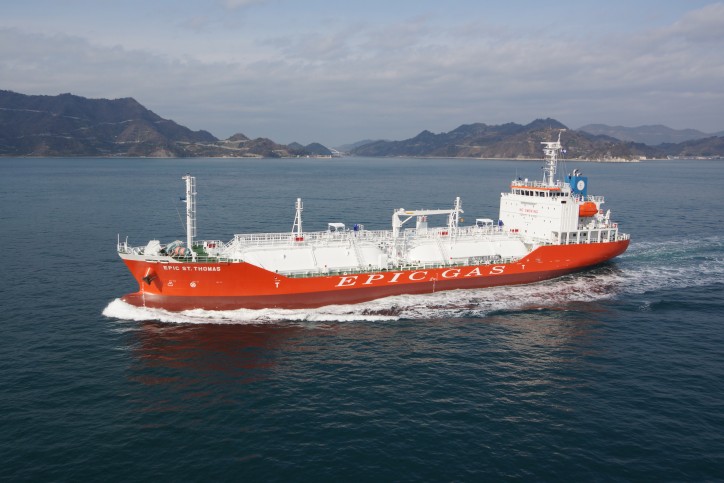 Proceeds from the facility were used to repay amounts outstanding of US$ 28.5 million under the Company's existing facilities expiring in 2019. The balance of US$ 5.5 million will be used for general corporate purposes.
Earlier this year, the Company refinanced four vessels through sale-and-lease-back transactions with Japanese shipowners for 5-10 years, reducing interest and amortisation by US$ 1.4 million per annum. That leaves Epic Gas with one ship for potential refinancing prior to the loan expiry in November 2019, which has a balloon amount of just US$ 6.5 million. There are no further loan expiries before 2022.
Uta Urbaniak-Sage, the Chief Financial Officer of Epic Gas stated "These refinancings reflect the ability Epic Gas has to tap into alternative sources of capital and take advantage of its long standing industry and banking relationships. As a result of these transactions, Epic Gas has been able to reduce its annual financial expense, free up capital and optimize its liquidity and capital structure, as its loan to value stands at 51%, a conservative figure for our industry. Looking ahead, we remain optimistic, as the LPG market is showing signs of gradual improvement and our company is well positioned to benefit from them."
Source: Epic Gas