Ocean Infinity has agreed on a seven-year contract with Island Offshore for Island Pride.  The vessel will expand Ocean Infinity's platform for AUV data acquisition and analysis, and support a variety of operations globally.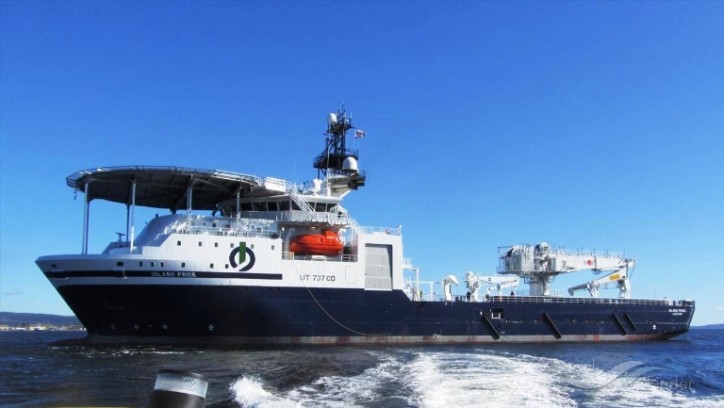 Since its launch in July 2017, Ocean Infinity has developed the next generation of undersea data gathering techniques.  Over the course of the last 12 months the systems and processes used by Ocean Infinity have changed materially from the initial operational concepts and ideas.  Today, no one else in the world leverages underwater technology in the same way. Ocean Infinity's innovative, dynamic and cost-effective approach to undersea data is of relevance to everyone who has a need or desire to better understand the ocean and seabed environment whether they be from the military, government or commercial sectors.
Island Pride is a multi-functional subsea support and construction vessel of UT 737 design. 103 metres in length with a beam of 21 metres and free deck space of 880m2. Equipped with deep water crane and two work-class ROVs Island Pride is well suited to Ocean Infinity's operations.  It is the ideal platform from which to run a highly technology focused operation.
CEO Oliver Plunkett of Ocean Infinity commented, "We are very excited to have agreed this charter with Island Offshore.  Given our success in the market and our clear path to future growth we felt it was important to expand by partnering for the long term.  Island Offshore have proved to be a great vessel owner to work with and we look forward to a long and successful relationship as our business continues its rapid expansion."

Havard Ulstein, CEO Island Offshore, commented "This charter is a clear statement of confidence in our vessel, crew and the long term stability of our business.  We are thrilled to join Ocean Infinity as they push the boundaries of technology and that they chose us to support them in that goal."
Source: Ocean Infinity