The Jumbo Javelin and her team have successfully installed a 100t Calcium Nitrate Injection Vessel (CNIV) module on the ERHA FPSO offshore Nigeria for Mobil Producing Nigeria (MPN).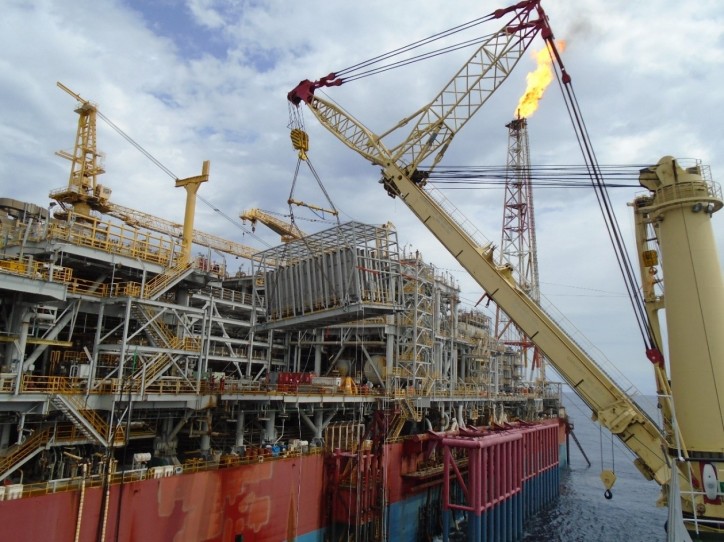 Mobilisation
For this assignment, the Jumbo Javelin had the Fly-Jib installed in Singapore. The 16-meter x 700t SWL Fly-Jib gives essential additional lifting height when mounted on the vessels forward crane.
Once the Fly-Jib was installed the Jumbo Javelin proceeded to Lagos where she loaded the 100t CNIV.

Execution
After departure from Lagos to the field, operations and limits were thoroughly assessed. The lift was executed safely, and with the tailored bumpering and tugger arrangements the CNIV landed precisely in its intended position.
Source: Jumbo Maritime