A new ship that NYK will own and operate to transport coal for Hokkaido Electric Power Co. Inc. has been named "Pirika Moshiri Maru". Honoring the history and culture of Hokkaido's indigenous Ainu inhabitants, the name of the new ship is derived from the Ainu words "pirika," meaning beautiful, and "moshiri," meaning earth.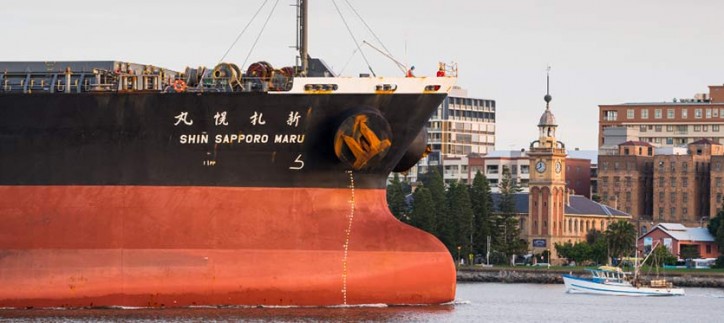 After construction at Oshima Shipbuilding Co. Ltd. is completed in January 2019, the ship will be assigned to transport coal from Australia and other countries to the Tomato-Atsuma Coal Power Station, Hokkaido Electric Power's largest thermal power plant.
Pirika Moshiri Maru will replace NYK's Shin Sapporo Maru, which has been transporting coal for Hokkaido Electric Power for more than 15 years.
In accordance with its new medium-term management plan "Staying Ahead 2022 with Digitalization and Green," the NYK Group aims to create sustainable value for the company and society, and continue its efforts to contribute to stable and economical transport of energy resources.
About the vessel
Length overall: about 235.00 meters
Breadth: about 43.00 meters
Molded depth: about 18.40 meters
Deadweight tonnage: about 88,886 tons*
Shipbuilder: Oshima Shipbuilding Co. Ltd
Flag: Japan
Delivery: Scheduled for January 2019
Source: NYK