Operations have started this month employing the VB FOS to tow the first structure from the port of Marseille to the Principality of Monaco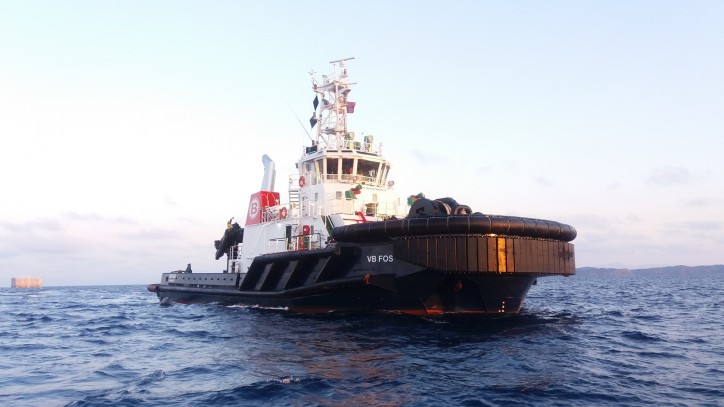 At the end of July Boluda Towage and Salvage's French subsidiary Boluda France started moving the first of 18 concrete caissons that make up the superstructure from the port of Marseille to the Principality of Monaco. The platform is part of the Anse du Portier urban extension project to expand the country's surface area into the sea. This first concrete caisson was towed by the VB FOS, a tug with a 90-ton bollard pull.
Boluda France CEO Denis Monserand announced that Boluda Corporación Marítima's towage division in the French Republic was selected by Eiffage Civil Marine for the job after the project went to international tender.
"We bring extensive towing experience and technical solutions adapted to this type of operation. Acquiring the VB FOS fulfils our goal to offer our customers a tugboat dedicated to deep sea towage, and this assignment demonstrates our ability to provide effective solutions for large-scale projects".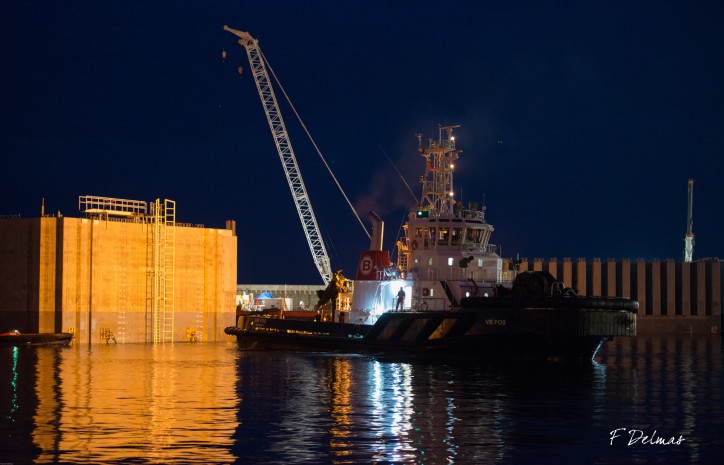 The "VB FOS" is 36 metres long, with 13m beam and 4.66m depth, reaching speeds of up to 14.6 knots. It performs towing operations at sea and in port, as well as escort and firefighting services.
Boluda France has been a subsidiary of Boluda Corporación Marítima since 2007, when the multinational acquired Les Abeilles, a company founded in 1864 in Le Havre. Boluda France has a fleet of 75 tugs and 30 support vessels in 16 ports, and terminals in France, Africa and the Indian Ocean. Boluda Towage and Salvage is currently the second largest towing operator worldwide.
The French subsidiary provides specialized maritime services such as towage in ports and terminals, maritime towage, piloting, mooring and offshore staff transfer, untertaken with the maritime experience afforded by 1,200 employees.
Source: Boluda