GoodBulk Ltd. (GoodBulk) yesterday announced that on 9 July 2018 the Company entered into an agreement to sell the M/V Aquapride, a 2012 built Supramax vessel of 61,465 dwt built by Imabari, JPN at $20.0 million to Suisse Bulkers, an unrelated party. The vessel is expected to be delivered to its new owner between September and November 2018.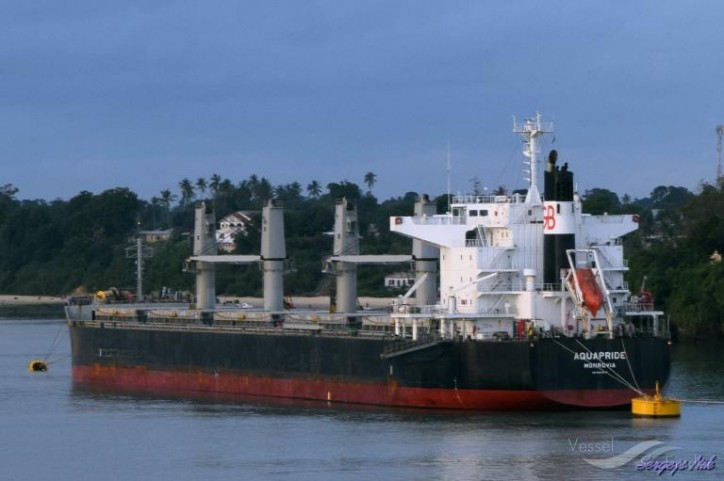 The M/V Aquapride was acquired by GoodBulk, for a total consideration of $17.0 million and is expected to contribute net profit of approximately $2.3 million between being delivered into the Company's fleet on 1 June 2017 and assuming delivery to the vessel's new owners on 30 September 2018, resulting in a levered IRR of 51.0%.
Separately, on 27 July 2018 the Company exercised options entered into in April 2018 to acquire two Capesize vessels, 2011 and 2012 built, of approximately 180,000 dwt built by Daehan, KR, for aggregate consideration of $68.3 million. The vessels are expected to be delivered into the fleet by 30 September 2018 and funded with $47.8 million of availability under existing credit facilities and cash on hand. Following completion of the delivery of the M/V Aquapride and the two Capesize vessels, the Company's net debt to gross asset value is expected to remain below the targeted 30%. 
The sale of the M/V Aquapride, a Supramax vessel, and the exercise of the Capesize vessel options is a product of GoodBulk's active portfolio management strategy as the Company continues to increase its allocation to the Capesize segment where it sees the best risk adjusted expected return.
The Company retains the option to acquire a third 2012 built Capesize vessel of approximately 179,000 dwt built by Sungdong, KR, within September 2018 for $35.7 million.
Source: GoodBulk