The central city of Da Nang officially put into operation the second stage of Tien Sa port after two years of construction on July 28, bringing its total capacity to 12 million tonnes of cargo per year.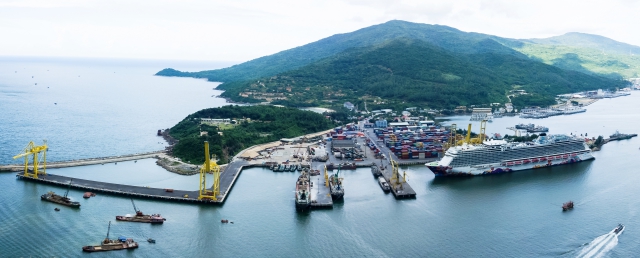 General Director of Đà Nẵng Port Joint Stock Company Nguyễn Hữu Sia said that the second stage at Tiên Sa Port had cost more than VNĐ1 trillion (US$44.2 million), of which 36 per cent was funded by the company.
He said the second stage, which included two piers, would allow access to 70,000DWT (deadweight tonnage) ships, 4,000TEU (twenty-foot equivalent units) container ships, and 150GT (gross tonnage) cruise ships.
Sia said the port was a key hub in central Việt Nam and met international logistics standards in the region connecting the East-West Economic Corridor that links Laos, Thailand, Myanmar and Việt Nam.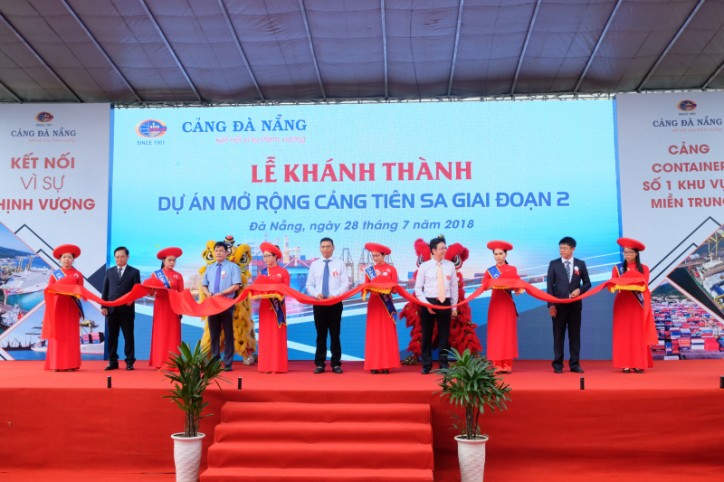 According to the latest report, Tiên Sa Port, 10km from the city centre, handled four million tonnes of cargo in the first six months this year, a 6.14 per cent increase in comparison with the same period last year.
The port received on average 23 ships from 15 shipping agencies per week.
The expanded port will help build it into a leading international commercial gateway in the ASEAN region by 2025.
The Tiên Sa upgrade is the city's second investment project which did not use Official Development Assistance (ODA) funds after the Hòa Liên Water refused non-refundable ODA funds from Japan.
According to the Ministry of Transport, Đà Nẵng City's port system, including Tiên Sa, Liên Chiểu and Sơn Trà, would handle 29 million tonnes of cargo by 2030.
The city and the port of Kawasaki in Japan have been planning to open a shipping route connecting the two ports.
Tiên Sa Port will become a 'valley' of logistics, warehouses, transport and digital customer clearance services, besides housing representative offices of shipping companies and banks.
The port has operated as a limited company under the ownership of Việt Nam National Shipping Lines (Vinalines)
Source: Vinalines