The port of Prigorodnoye received a new LNG carrier, Seri Cemara, in late July. The vessel had been chartered by Sakhalin Energy to supply LNG to a regular Asia Pacific buyer, as a temporary replacement of Grand Mereya, which is currently undergoing planned maintenance and survey at Singapore.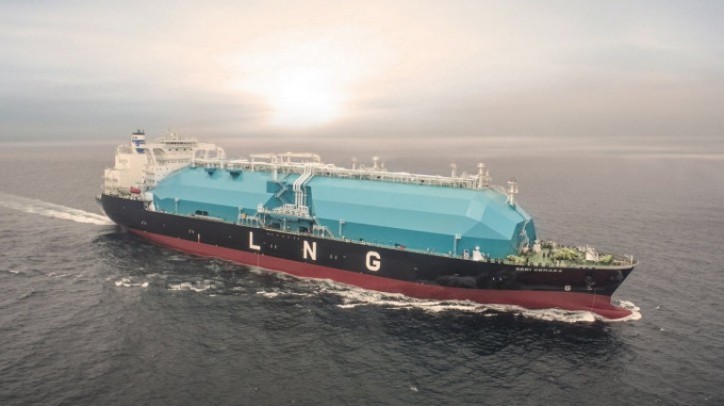 This was Seri Cemara's third successful loading since she was delivered by shipyard on 30 April 2018. The vessel flying Malaysian flag was built in Korea to a state-of-the-art design and can take on board around 147,000 m3 of LNG. Continuous LNG tanks cover not only reduces heat energy income into cargo tanks, but also decreases underway air resistance.
The ship's modern design, improved hull shape and other advanced technologies significantly improve her energy efficiency, reduce carbon dioxide emissions and main engine power needs. Ballast water treatment system installed minimizes the impact on the oceans aquatic biodiversity. Its ultra steam turbine plant is one of the most advanced and reliable marine propulsion systems today.
Sakhalin Energy's representatives congratulated the captain and crew on board Seri Cemara on the first call to a Russian Federation port.
Source: SakhalinEnergy