ABP's Port of Ipswich has welcomed the vessel UKD Orca for its annual maintenance dredging campaign as part of the company's commitment to continually improving the operations and services it provides for customers. Regular maintenance dredging is of paramount importance to the safety and efficient operations of all vessels using the port.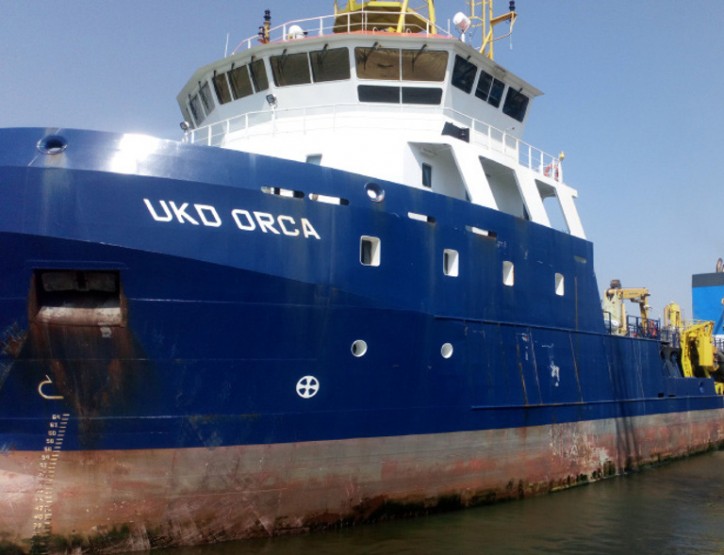 A modern and highly versatile trailing suction hopper dredger, the UKD Orca, is equipped with twin suction pipes, providing an additional capability to service confined spaces and making her ideal for maintenance dredging.
With computerised control and monitoring systems and Differential Global Positioning Systems (DGPS), the vessel also has improved location accuracy, allowing marine teams to map the dredge areas more efficiently.
The vessel is part of UK Dredging (UKD)'s fleet, which is committed to operating to the highest standards, providing optimum performance for customers, the wider marine user community and the environment.
Paul Ager, ABP Divisional Port Manager, East Coast, said: "At ABP the health, safety and wellbeing of all those working for us and those affected by our operations is of great importance.

"That is why we are committed to providing high quality equipment for our teams so that they are able to work efficiently and safely. Moreover, our routine dredging campaign is vital because it allows us to remove sediments and debris from the bottom of waterways surrounding our ports and to ensure the safe passage of vessels visiting the port."
Source: ABPorts