The Bremen-based ZEABORN Group is combining its ship management activities under the new brand ZEABORN Ship Management GmbH & Cie. KG (ZEABORN Ship Management).
The company is based in Hamburg and is bringing together Rickmers Shipmanagement, which was acquired by ZEABORN in September 2017, and E.R. Schiffahrt, acquired in February 2018. The company will trade under its new name with effect from 10 August 2018.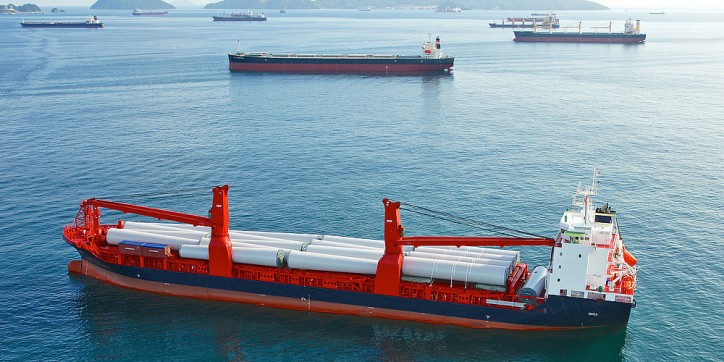 Another milestone in the development of the ZEABORN Group has been achieved following the merger of the two traditional Hamburg-based ship managers to form one global ship management company. The combined technically managed fleet currently comprises more than 150 container and bulk cargo ships and multi-purpose vessels.
ZEABORN Ship Management employs around 300 people on shore and approximately 4,550 at sea. In addition to its headquarters in Hamburg, the company is globally represented with a strong second office in Singapore and further offices throughout Asia and Europe.
The shipping industry has been undergoing a process of consolidation for a number of years. A significant, new and international player has now emerged with the formation of ZEABORN Ship Management. In the course of the merger, the executive board of ZEABORN Ship Management is fully committed to continuity. Accordingly, Co-CEOs Nils Aden and Holger Strack, COO Michael Brandhoff, CFO Erik Kruse and Managing Director Isabelle Rickmers will preserve the existing expertise in various fields.
'We are pleased that we are now also clearly signalling the successful merger of E.R. Schiffahrt and Rickmers Shipmanagement with our new brand. Two established and experienced partners have pooled their strengths. Their cultural heritage, their well-managed fleets and their organisational structures go exceedingly well together and complement one another perfectly. Our international customers will immediately benefit from even greater flexibility and reliability as well as interesting economies of scale – in the area of purchasing, for example. At the same time, the course has been set for dynamic growth,' explain Ove Meyer and Jan-Hendrik Többe, managing partners of the ZEABORN Group.

'ZEABORN Ship Management's most important asset is its highly professional and committed staff. With their long-standing experience, their expertise and their high level of motivation, they make sure that we meet the individual needs of our customers all over the world,' explains CEO Nils Aden. 'Both managers have already been working at a shared location in Hamburg since June of this year, guaranteeing direct communication and short decision-making channels.'
Source: ZEABORN