On 15th August, 2018 Yang Ming Marine Transport Corp. (Yang Ming) signed a contract with CSBC CORPORATION, TAIWAN (CSBC) for the construction of a total of ten 2,800 TEU class full container vessels. The contract was signed by Yang Ming's Chairman Bronson Hsieh and CSBC's Chairman Cheng Wen-Lon. The new ships will help to meet the future demand for medium and long-term vessel deployments, and improve Yang Ming's fleet competitiveness. Yang Ming will take delivery starting in the second quarter of 2020.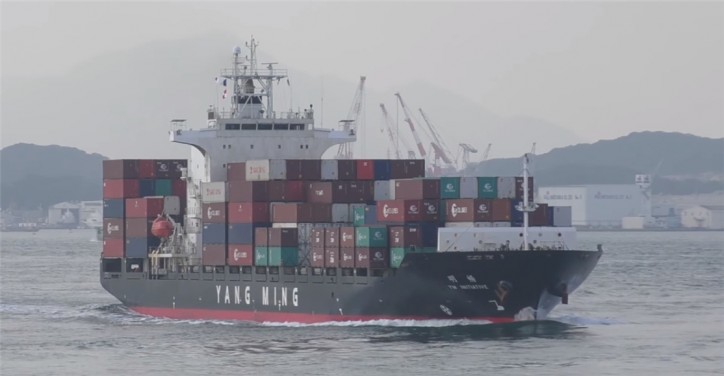 In light of the rapid growth seen in the Asian emerging markets, the 2,800 TEU class containerships will be well suited for deployment in most of the major ports in the Asian region. In the meantime, Yang Ming will be taking delivery of five 14,000 TEU chartered vessels beginning in the fourth quarter 2018 and throughout the first-half of next year.  These new containerships will update our fleet, and provide flexibility and broader service coverage for both long haul and regional services. They will also provide efficiency, energy savings and lowered unit costs. Yang Ming's renewed fleet will significantly optimize vessel efficiency, enhance competitiveness, and continue to provide quality service.
With stricter IMO marine environmental regulations coming into effect after 2020, Yang Ming's new vessels utilize the sword-type bow design in order to save fuel, reduce sulfur content, and benefit from the more efficient ballast water treatment system. This type of vessel will employ the Full Spade Rudder design, a significant upgrade from previous domestic designs, which provides advantages such as high rudder efficiency, energy savings, and reduced eddy current corrosion of the bow and aft. The vessels will also be equipped with ABS NBL grade fully auto-pilot navigation systems which will increase overall navigational safety. Additionally, the ships will have global satellite broadband and network layout capabilities needed in the future era of big ship data management.
Source: Yang Ming