Vessels Represent Second and Third of Six Expected to be Delivered to Genco in Third Quarter 2018
Genco Shipping & Trading Limited (NYSE: GNK) (Genco) Wednesday announced that it has taken delivery of the Genco Endeavour and the Genco Resolute, both of which are 2015-built 180,000 dwt Capesize vessels.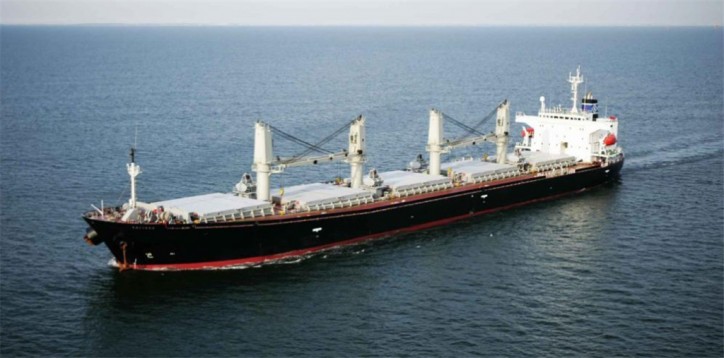 The Genco Endeavour and the Genco Resolute are the second and third of six vessels to be delivered to Genco as part of its recent agreements to acquire six high specification, fuel-efficient Capesize and Ultramax vessels, which, together with the recent or expected sale of three older vessels, are expected to reduce the average age of the Company's fleet by more than one year and increase overall carrying capacity to approximately 5.4 million dwt. The remaining three vessels are expected to be delivered to Genco in the third quarter of 2018.
Genco also entered into a previously announced five-year senior secured credit facility in an aggregate principal amount of up to $108 million. Genco anticipates drawing down $51.75 million on or about August 17, 2018 to partially finance the three vessels delivered to date, namely the Genco Endeavour, Genco Resolute and Genco Weatherly. Furthermore, Genco anticipates additional drawings under this credit facility to finance a portion of the purchase price of the remaining three vessels the Company has agreed to acquire. Genco expects that borrowings under this credit facility, when combined with borrowings under the Company's $460 Million Credit Facility closed in June 2018, will lower its weighted average cost of debt by 100 basis points compared to its previous credit facility structure.
About Genco Shipping & Trading Limited
Genco Shipping & Trading Limited transports iron ore, coal, grain, steel products and other drybulk cargoes along worldwide shipping routes. As of August 15, 2018, Genco Shipping & Trading Limited's fleet consists of 15 Capesize, five Panamax, five Ultramax, 21 Supramax, one Handymax and 15 Handysize vessels with an aggregate capacity of approximately 5,039,000 dwt.
Source: Genco Shipping & Trading Limited