Indian authorities detained two crewmembers and the Master of the VLCC Desh Shakti, after concluding that this ship was likely responsible for the hit-and-run collision with a fishing boat off Kerala earlier this month.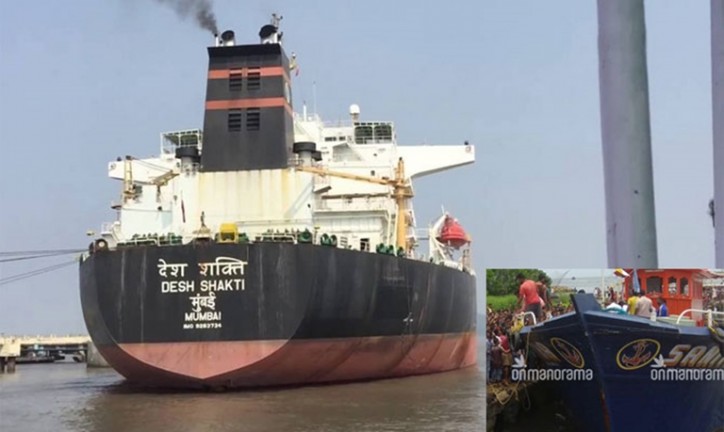 Four vessels were sailing in the area at the time of the accident. From the beginning, local media identified the 'unknown' vessel as the Indian-flagged oil tanker 'Desh Shakti', in accordance with the fishermen's descriptions, but nothing was confirmed then. The two crewmembers that were detained had the watch when the accident happened.
The fishing vessel, 'Oceanic', owned by Sambasivan of Munambam, was stationed 27 nautical miles north-west off Chettuva barmouth in Thrissur, with 14 crewmen onboard when the unknown ship reportedly rammed the fishing boat at about 3.30 am, breaking it and throwing the men into the water.
The vessel reportedly made a brief halt but continued its journey 'without bothering to undertake any rescue operations,' one of the two survivors was quoted as saying by The Hindu.
The two fishermen were transferred to the Government General Hospital in Ernakulam. One of them, sustained a hand fracture and the other one reportedly developed complications after ingesting water mixed with fuel.
Source: Safety4Sea.com