A much-anticipated shipping revolution could spark a dramatic upswing in diesel fuel demand over the coming months, energy analysts have told CNBC.
New rules coming into force in less than 18 months time are seen as a source of great concern for some of the world's biggest oil producers. That's because the global shipping industry is widely thought to be ill-prepared for the looming sea change.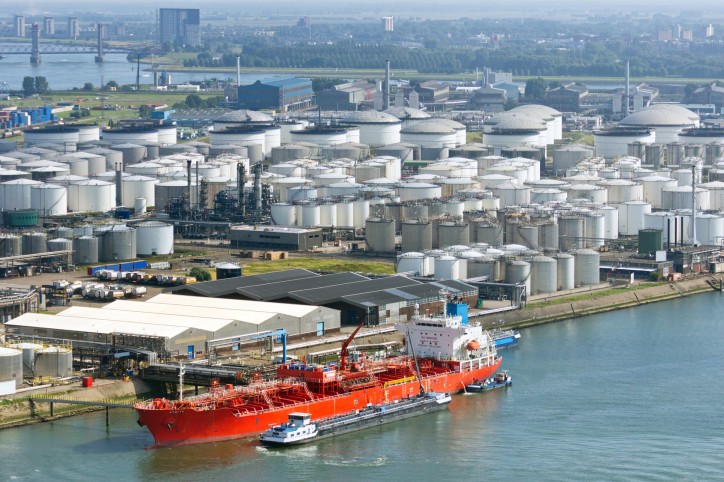 On January 1, 2020, the International Maritime Organization (IMO) will enforce new emissions standards designed to significantly curb pollution produced by the world's ships.
Amid a broader push towards cleaner energy markets, the IMO is set to ban shipping vessels using fuel with a sulfur content higher than 0.5 percent, compared to levels of 3.5 percent at present. The most commonly used marine fuel is thought to have a sulfur content of around 2.7 percent.
"The demise of diesel has been well documented over recent years, as global efforts to curb greenhouse gas emissions continue to power the rise of hybrid and electric vehicles," Richard Robinson, manager of the Ashburton Global Energy Fund, told CNBC via email.

"However, far from a diesel death knell, we expect to see a resurgence in the use of the fuel," he added.

'Monumental challenge'
The forthcoming measures are widely expected to create an oversupply of high-sulfur fuel oil while sparking demand for IMO-compliant products — thus ratcheting up the pressure on the refining industry to produce substantially more of the latter fuels.
This is especially important, energy analyst say, because Middle Eastern oil producers — such as OPEC kingpin Saudi Arabia — are likely to lose out given their over-reliance on crude with a high sulfur content.
Robinson predicted that global vessels could soon switch away from the 3.5 million barrels per day of high sulfur fuel oil to distillates — which includes diesel.
"For the fuel market to make such a substantial shift in such a short period of time is a monumental challenge," he said, before adding: "Therefore, we are likely to see exaggerated price differentials opening up between the different fuel types as we witness shortages and bottlenecks."
Green shipping market
The shipping industry is under intense pressure to slash its sulfur emissions, given the pollutant is a component of acid rain, which harms vegetation and wildlife and is also blamed for some respiratory illnesses.
The proposed rule changes come at a time when the stakes are high for the world's shipping vessels, with analysts at UBS estimating the green shipping market could be worth at least $250 billion over the next five years.
However, the Swiss bank cited two main areas for concern over the coming months: global trade and the enforcement of the proposed rules.
"Our analysis shows… the reality may be much more complicated, compounded by such uncertainties as timing and strength of regulatory enforcement by region and idiosyncratic movement in oil prices," a team of energy analysts at UBS said in a research note published earlier this month.
Source: CNBC