Wednesday, 5 September 2018 was the arrival of the Mumbai Maersk in the port of Rotterdam.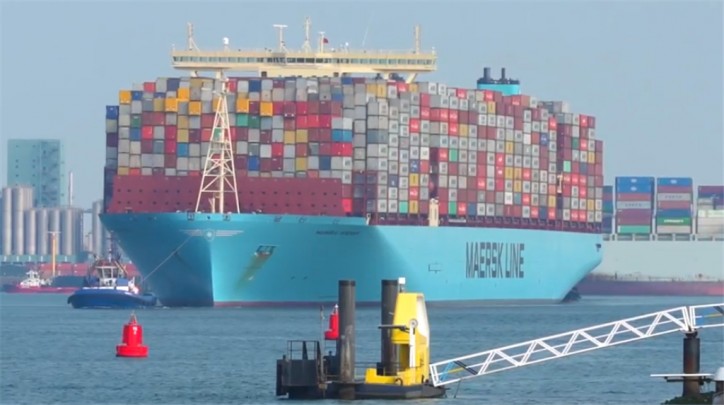 The 399-m long vessel was carrying a record number of containers in a single shipment: 19,038 TEU (the standard unit for cargo capacity). The Mumbai unloaded at APMT's deep-sea container terminal at Maasvlakte 2.
This was the first time a container vessel carried over 19,000 TEU of cargo in one haul. And Rotterdam was de first port of call for this record shipment.
"I congratulate Maersk Line and APMT's Maasvlakte 2 facility with the realisation and handling of this record shipment,' says the Port of Rotterdam Authority's Containers Manager Hans Nagtegaal. 'We're proud that Rotterdam was the first port to handle a container vessel with this throughput volume. We owe this honour to the depth of our basins and channels, our good connections with the hinterland and Rotterdam's state-of-the-art terminals."
Source: Port of Rotterdam