Mitsubishi Heavy Industries Marine Machinery & Equipment Co.,Ltd. (MHI-MME) is a party to an agreement made between leading marine industry players to collaborate in developing new levels of performance and environmental efficiency for container vessels. The consortium, which is led by Dubai based Zaitoun Green Shipping Ltd (ZGS), also aims at creating a new business model for the container sector.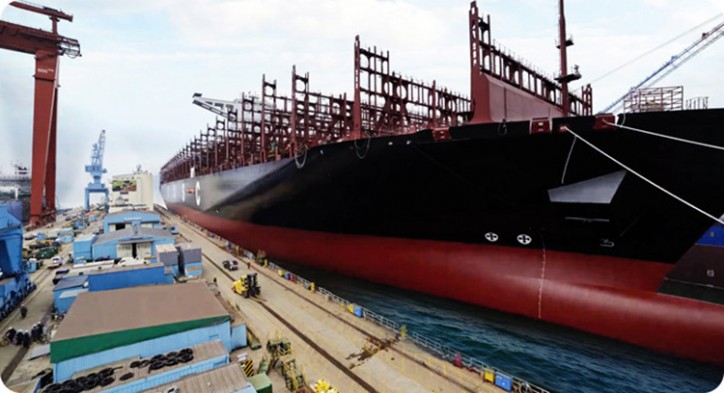 The seven companies making up the consortium are each established experts in their own fields of expertise. MHI-MME, as a technology leader with energy saving solutions like capturing waste heat in vessel, is seen as being the innovative equipment and systems provider for the container vessel of the future.
The parties have agreed to establish a consortium team where each member company has an important role to play in developing and building a state-of-the-art container ship that features the highest possible levels of efficiency in all areas.
In addition to ZGS and MHI-MME, the other consortium companies are Wärtsilä, a global leader in smart technologies and complete lifecycle solutions for the marine and energy markets; MacGregor Finland Oy (MCG), a leader in cargo system solutions; Carina Solutions (C4), a specialist company in project management and supply chain processes; Winterthur Gas & Diesel (WinGD), a leading developer of low-speed 2-stroke engines; and Gaztransport & Technigaz (GTT), an engineering company expert in containment systems with cryogenic membranes used to transport and store liquefied gas, in particular LNG (Liquefied Natural Gas).
Source: MHI-MME