The Managing Director of Fred. Olsen Express, Andrés Marín, and the President of Baleària, Adolfo Utor, signed an agreement to begin jointly operating routes between the Spanish mainland and the Canaries, through their new Canary Bridge Seaways (CBS) project, from mid-November onwards.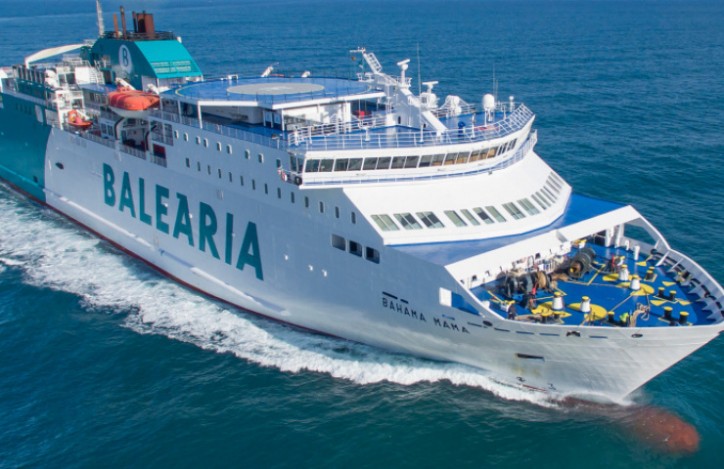 CBS will initially offer three sailings per week between the mainland and the Canary Islands, with two ships guaranteeing a comprehensive, reliable, quality service both for passengers and vehicles, and also freight transport.
Baleària's President, Adolfo Utor, declared that the alliance represents "an opportunity for both companies", which operate in different geographical areas, but have in common their "professionalism, innovation and excellence in dealing with and caring for their stakeholders, in particular customers".
"We look forward to this new challenge alongside a great company, Fred. Olsen, and do so with enthusiasm, and the conviction that the best is yet to come in our shared future," Mr Utor emphasised.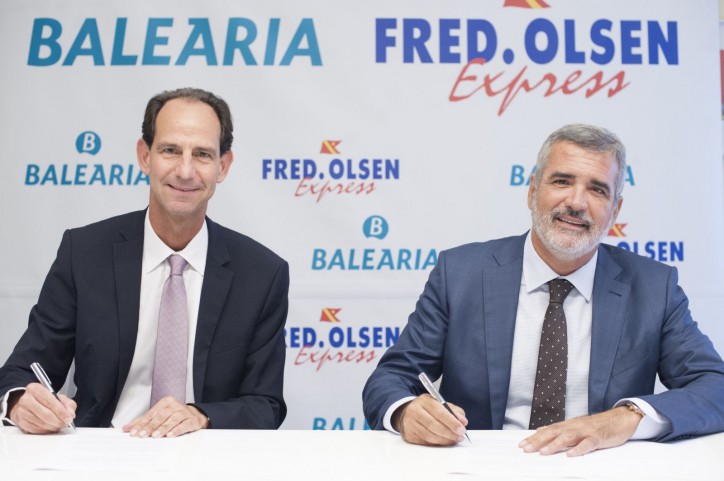 The Managing Director of Fred. Olsen Express, Andrés Marín, declared for his part that: "This project brings together two companies that share the same philosophy focused on the pursuit of excellence, with the sole aim of offering their customers a quality service, while also aiming to deliver a comprehensive service nationwide. All of which will mark a turning point in maritime transportation in Spain, and not only on this route which is about to become a reality". He added that "we could not have found a better partner for this new venture than such a major shipping line as Baleària", publicly thanking the company and its President, Adolfo Utor, for "their complete dedication and willingness in this project".
Fred. Olsen Express and Baleària are working to integrate their commercial and management systems so as to facilitate bookings via all the regular channels operated by the two companies. They are likewise making the most of every possible synergy both in the commercial and operational areas and in management, to bring about a higher-quality service for their customers.
The project focuses initially on Spanish Mainland-Canaries traffic, involving two companies that operate in very different geographical regions but which have come together to launch this new route. The alliance will give both shipping lines greater competitiveness in their respective markets, by offering outstanding, comprehensive services with greater quality and reliability for their passengers and their distribution clients.
Source: Fred.Olsen