South Korea's Hyundai Heavy Industries said on Monday it will hold Tech Forum for its global customers on the sidelines of Gastech Conference & Exhibition to be held in Barcelona, Spain on Wednesday.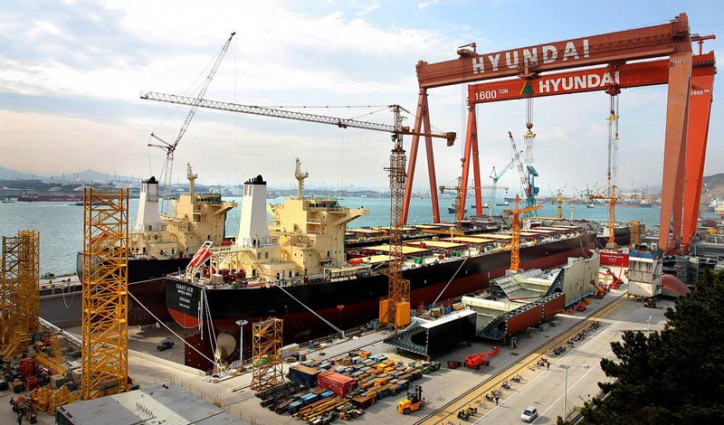 Gastech Conference & Exhibition is the leading event for the international oil and gas industries.
Some 70 customers including Hoegh and Knutsen are invited to the presentation where the shipbuilder's new compact regasification system (New Hi-ReGAS) to be applied to the next-generation LNG FSRU (Floating Storage Re-gasification Unit) will be demonstrated.
The regasification system uses an indirect heating system that uses a mixed heating medium (a medium that transfers heat), reducing weight by more than 70 tons and power consumption by 30 percent or more compared to conventional glycol systems, according to the company.
Hyundai Heavy Industries expects the next-generation LNG-FSRU equipped with this system will save up to $650,000 in annual operating costs.
Hyundai Heavy Industries will also showcase the world`s most efficient single mixed refrigerant (SMR) system during the exhibition along with advanced LNG technologies including the world`s first LNG propulsion vessel technology and small LNG bunker vessel technology, the company said.
Gastech to be held on Sept. 17-20 is one of the world's three major international gas industry events along with the World Gas Conference (WGC) and LNG Conference. Visitors can find more information on Hyundai Heavy Industries' advanced shipbuilding portfolio at a 175 square meter booth.
Source: Pulse