The Duch cryogenic solutions specialist DH Industries said its BOG management system has been tested onboard the Clean Jacksonville bunker barge built by Conrad Industries.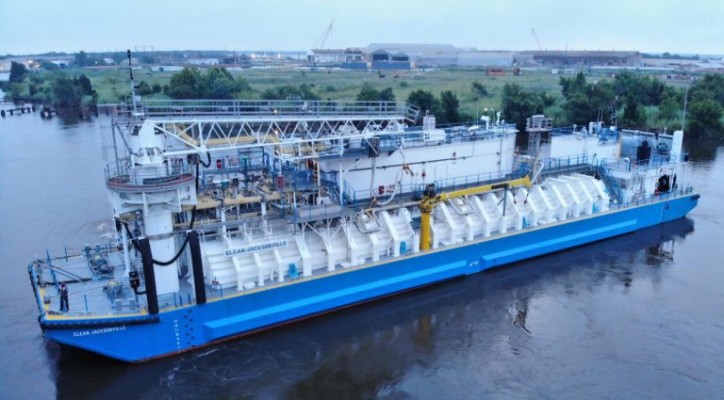 Six cryogenerators are installed on board of this 2,200 cubic-meter LNG bunker barge owned by Tote Maritime Puerto Rico, to re-liquefy the boil-off gas, DH Industries said in its statement.
During the final gas trials, all units maintained the operating pressure within the GTT membrane tanks below the given setpoints.
DH Industries has obtained ABS type approval for the StirLNG-4 units, addressing marine and offshore applications.
For another maritime BOG management project with three StirLNG-4 units, the type approval, by Bureau Veritas, is expected in October 2018.
The unit on the Clean Jacksonville operate in parallel and have a total re-liquefaction capacity of 6 metric tons per day.
Source: LNGWorldNews