Kongsberg Maritime has secured an USD 13 million contract to equip a new heavy-lift crane vessel for Offshore Heavy Transport (OHT) with an appropriately innovative technology suite. Options exist for a further three vessels, and the first is currently under construction by China Merchants Heavy Industry (CMHI) and is scheduled to enter service in 2021.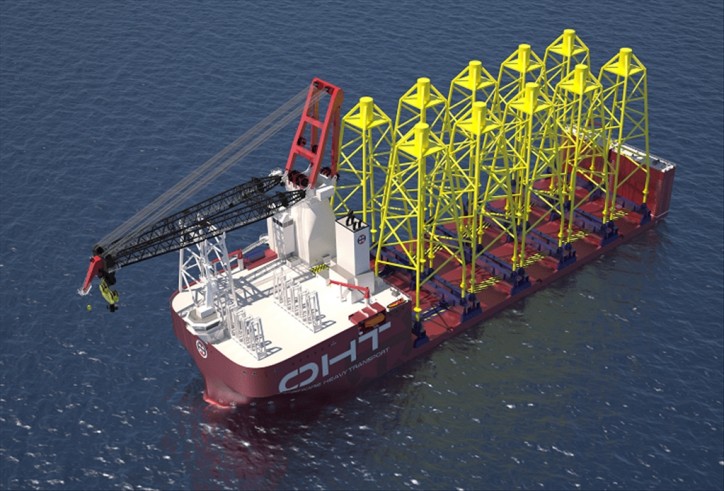 KONGSBERG's deliveries will include dynamic positioning, navigation, thruster control and automation systems. The delivery also includes an electrical package including battery hybrid power and energy management systems.
"The China Merchants Heavy Industry (CMHI) selection of our solution to enable OHT's expansion into the offshore renewables and installation market is a valued endorsement of our approach to the integration of operational and digital technology. We are looking forward to seeing this sophisticated vessel in operation and delivering continued support to ensure that OHT can maximise the potential of the KONGSBERG systems on board," said Egil Haugsdal, president, Kongsberg Maritime.
Source: Kongsberg