Hyundai Merchant Marine Co. said Friday it has placed 3.15 trillion won (US$2.84 billion) worth of container ship orders with the country's three major shipbuilders to expand its fleet.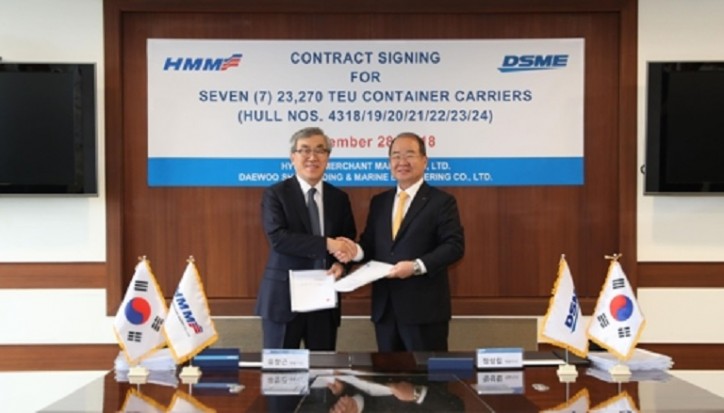 Hyundai Merchant has signed three separate deals with Hyundai Heavy Industries Co., Samsung Heavy Industries Co. and Daewoo Shipbuilding & Marine Engineering Co. (DSME) to build a total of 20 container carriers by June 2021, the company said in a statement. 
"The company has ordered the environment-friendly ships not only to pre-emptively respond to new environmental regulations but also to strengthen its mid- and long-term competitiveness," it said.
In the deals, Hyundai Heavy will build eight 15,000 TEU (twenty-foot equivalent units) container ships, with Samsung Heavy and DSME set to build five 23,000 TEU and seven 23,000 TEU container carriers, respectively, the statement said.
For lists of largest boxships by containership company see at CruiseMapper.
Source: Yonhap